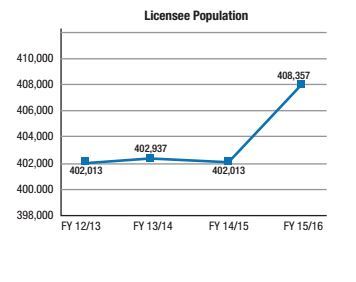 It's so easy maybe you should be an agent too.

Is this an indicator that the market is peaking?
You need to work on your y axis bro
(Licenses up only 1-2%)
Wow, tough crowd…

And sacrifice the drama? Nah…
Still a significant uptick, just not as much as the graph might suggest to the casual reader
No hate
Is there a longer term chart?
The average agents age is near 60…Young people are being scared off by redifin and all the promises that technology will wipe out the profession. …2% growth is not even keeping up with the growth in transactions. …Plus it is not considered hip for youth…they just want to become instant tech millionaires …real estate pros take years to build up a book of clients…
I left that profession first year in action. I hate backstabbing.
I wouldn't mind seeing this legislation in Cali…
And it would be good if they ask the sellers not to ask for a % in cash back to their pockets in order to give you the sale.

Damn, @dioworld, start reading the books yet??? I just started…
Nope. Enjoying my vacation and good food right now