Most hot China stocks listed in USA are associated with one of the BAT.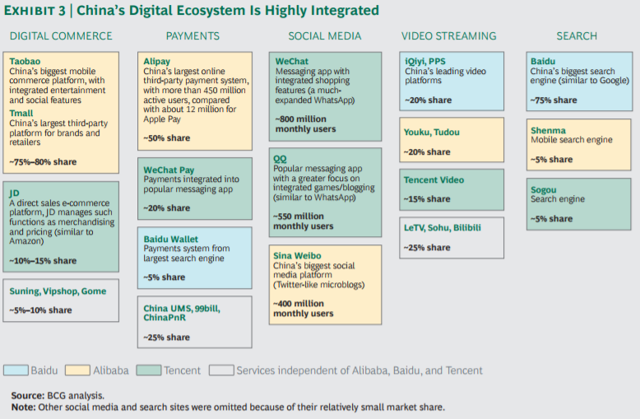 Recent hot IPOs are BILI, IQ and HUYA.
BILI is a youth-generated video-sharing site + interactive live video streaming. Is the only company that is not owned by any of the BAT.
IQ streaming video (movies, TV shows) - known as Netflix of China. iQiyi (IQ) is a spinoff from Baidu (BIDU). BIDU owns 70%.
HUYA streams game video, spinoff from YY. Known as Twitch of China. TCEHY owns 35%.
Hot & not listed TMD aka the new BAT.
Toutiao
Meituan-Dianping
Didi