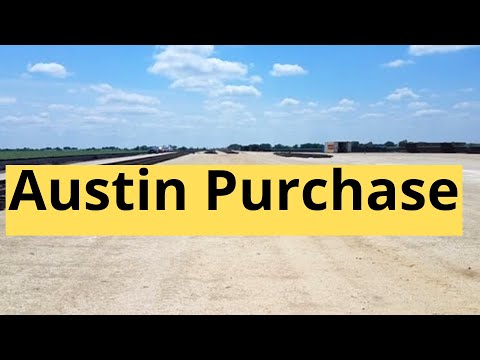 Rumor said Tesla has bought land between Jarrell and Austin. Hutton and Taylor lie between Jarrell and Austin. Rumor also said work has started.
What do you think, could Austin also become the new headquarters of Tesla if once it becomes the chosen location of Tesla's Terafactory? We don't know yet, but Austin is a huge center for tech talent. Austin is a big center for Tech Talent and could be a great location for Tesla's headquarters or a secondary headquarter.
Factory at Hutto, log facility at Taylor and HQ at Domain.
@manch still has doubt that Austin is rising since 15 years ago? Please don't tell me the past, you are not that old. Recall I told you that 7x7 is at the end of the s-curve while Austin is at the start of s-curve. So 7x7 has past glory, no need to harp on it, we know.
Apple Austin Campus II + Tesla's move to Austin, my Austin property will see good appreciation for the next few years

I am now wondering whether Project Titan is alive or dead?