Folsom is number 1 for socio economic rank?
Go over there baby and buy! Buy!




Ok, this story would have been something that I would have posted in the whee early hours if I were on the job, but come on, reality check. The Fab 7x7 should be way higher if the criteria were ONLY about finding a job. We've got way more than enough of those around…
Yeah. I'm sure you need way more pooper scoopers

Antioch has the 2nd highest starting monthly salary. @wuqijun will be proud!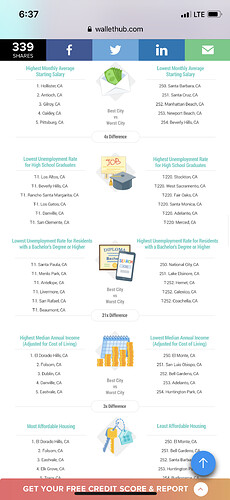 Why bother? My sec 8 tenant doesn't need a job.