Read an interesting article yesterday. It's widely assumed stock market booms die of old ages. The record lifespan for US is the 10-year boom under Bill Clinton. The Obama boom is closing in on the 10 year mark. That prompts many to wonder if we are heading for a recession soon. Not so according to this article:
But not all expansions are as short-lived as America's (see chart). The Netherlands holds the record: its longest, which ended in 2008, lasted nearly 26 years. Australia may surpass that early next year: its continuing expansion dates back to 1991. If expansions have a natural lifespan, it is longer than a decade.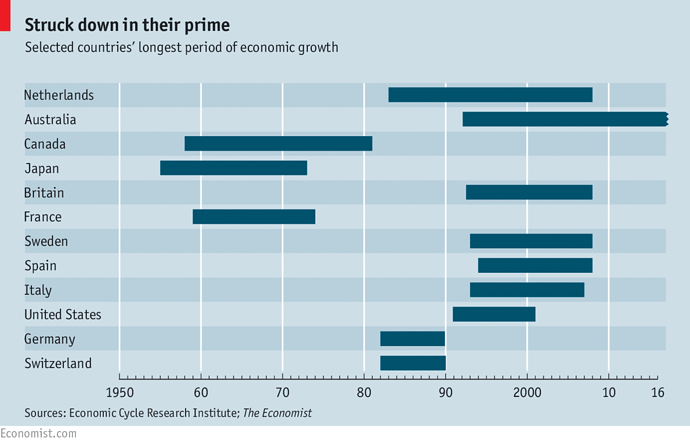 Very interesting read.