https://www.redfin.com/NV/Reno/237-Linden-St-89502/home/60289059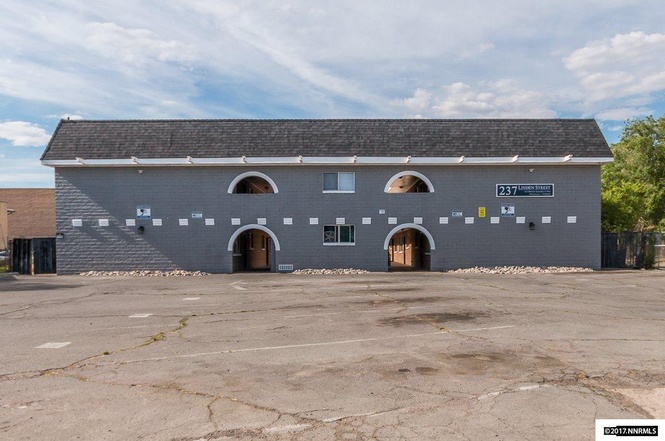 20-unit apartment in Reno. Net income 131K. Asking price 1.5M. Cap rate 8.7%.
When I lived in midtown Sacramento there were lots of apartment buildings that style. This one is particularly gloomy. It's all that concrete. Needs some landscape.
Yes the barren surrounding makes it look even worse.
it needs some serious landscaping to make more presentable…
Sometimes you have to wonder whether what is meant by net income. Same understanding as what we think?
Looks like Bagdad. …car bomb proof
Taxes are only $6700…half of California rates…unlike what other posters on here think…Makes a big difference …Turns a 9.5 into a 10…Of course like most 10 caps I would budget a higher maintenance and capital spending reserve…probably a marginal neighborhood. Most California investors are happy with a 5cap in Reno…for newer places in better neighborhoods…
I bet it was a motel.