JtR has the latest intel from CAR:
This realtor is trying to steal a march by scheduling an OH super early on Saturday.
https://www.redfin.com/CA/San-Jose/1050-Danbury-Dr-95129/home/1644973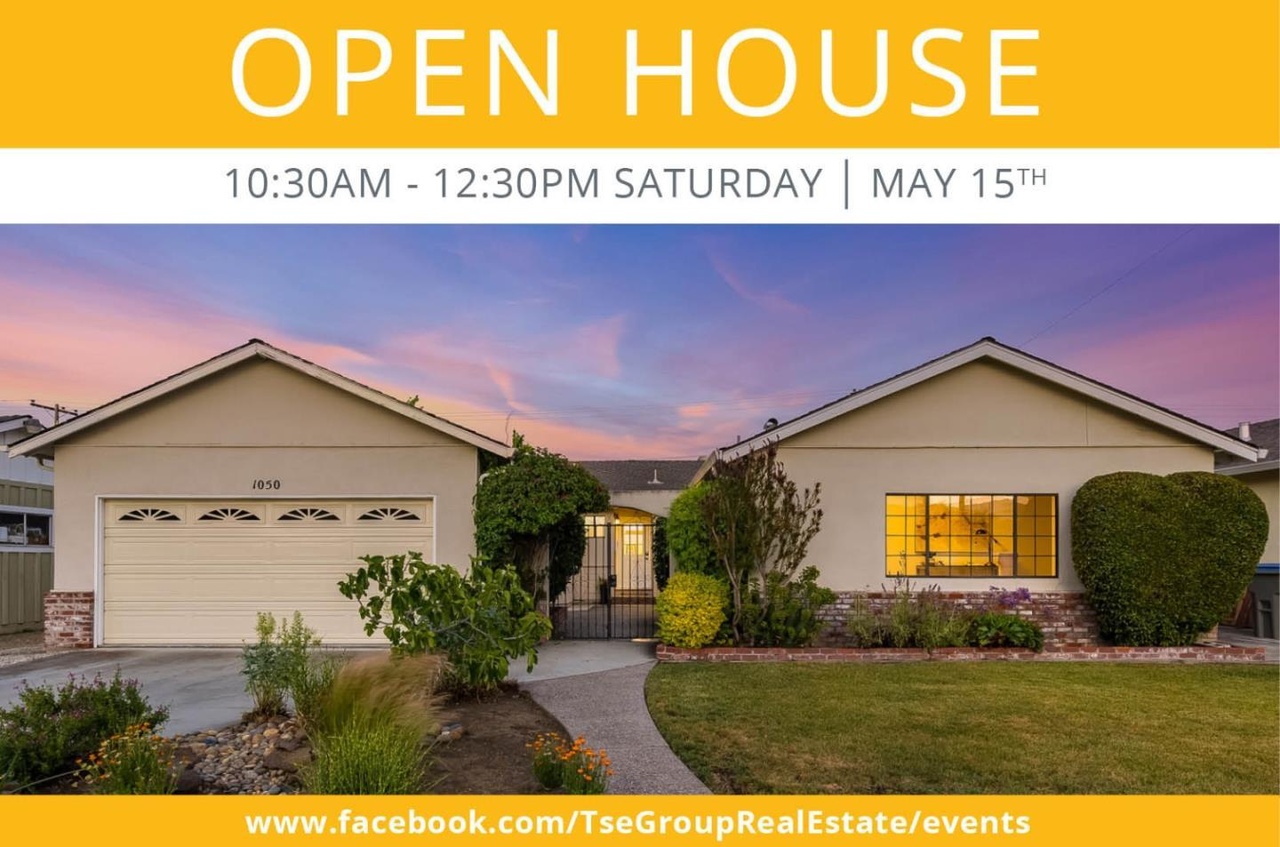 In the SoCal market, we've only had a few OH's so far, but expected to increase exponentially in the next few weeks.
Is your market seeing a drastic push lower in Buyer Agent Commissions? I've seen listings small and large show anywhere from 1% to .50% Commissions paid to the Buyer's Agent. Since homes have multiple bids and contingencies removed prior to an accepted contract, I'm guessing most Listing Agents figure there's no real reason at this time to pay a Buyer's Agent for their time. It's about a 95% internet search buyer pool versus the remaining 5% of buyers who require the services of a Buyer's Agent. Because of data access, a Buyer's Agent isn't really providing much value to many looking for a property to buy. I disagree, and this Listing Agent tactic will go sour once the market turns (Pro-Tip: It always turns at some point…). That's a lot of bridges burnt within the Agent community when you have one of the few home for sales. Does .50% only for your time and effort still mean a Buyer's Agent will survive this present market?
What say you?
I have not seen any cuts in buyer agent commission this year. It's still the standard 2.5%. It's actually against the listing agents' interests to push for lower buyer commission. That LA could end up on the other end of a transaction.
This Palo Alto condo will host open houses from 2-7pm! Both Saturday and Sunday. Have never seen open house hours that long.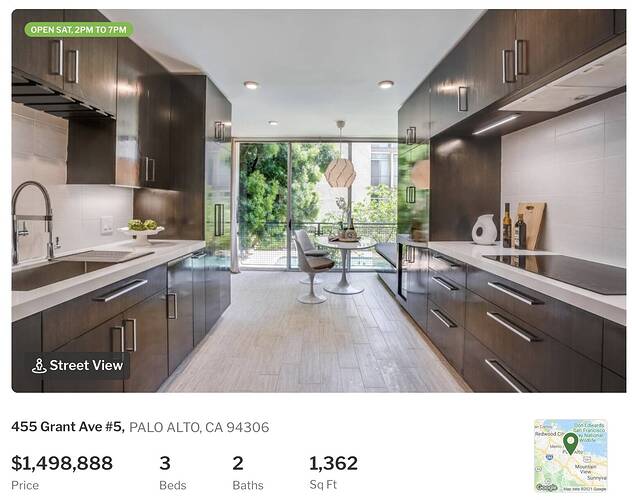 https://www.redfin.com/CA/Palo-Alto/455-Grant-Ave-94306/unit-5/home/1253729