http://www.greencaltrain.com/2016/05/san-jose-redwood-city-show-fastest-growing-caltrain-ridership/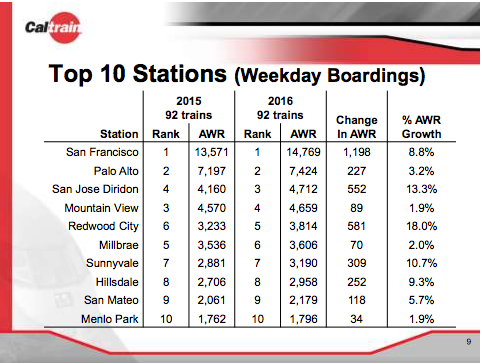 RWC? How many trips did you guys take, @Terri ?
LOL! Yeah, you know, my kids just LOVE riding the train so we just take rides all day long!
Box just opened up in downtown RWC two blocks from train station. I don't know how many jobs that is–2000 maybe? But we did add two riders ourselves.
Latest on Caltrain ridership…