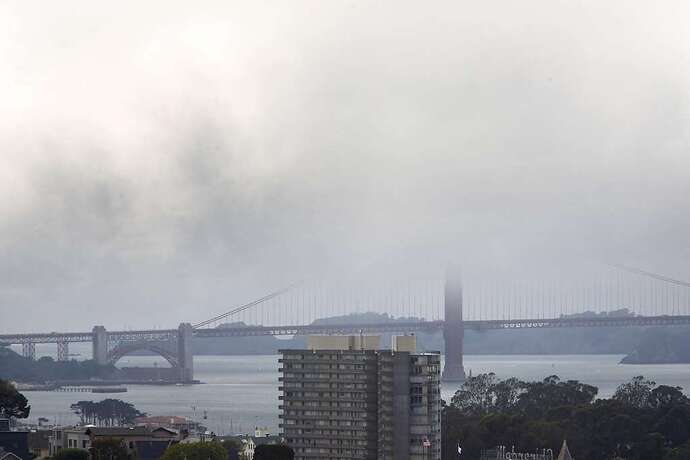 San Francisco has seen only one 70-degree day in August, according to meteorologists. The last time the city had a month that wouldn't budge above 70 at all was 1942, and there have been only two other Augusts on record — in 1917 and 1882 — with that distinct dishonor.
"We had the one day when we reached 70 degrees. That was on the eighth of August. And every other day has been in the 60s," said Jan Null, a meteorologist for Golden Gate Weather Services who's been tracking August records.
It hasn't been a brutally cold month, he noted. Just persistently foggy and maddeningly temperate.
"We're in an extreme of mildness," he said.