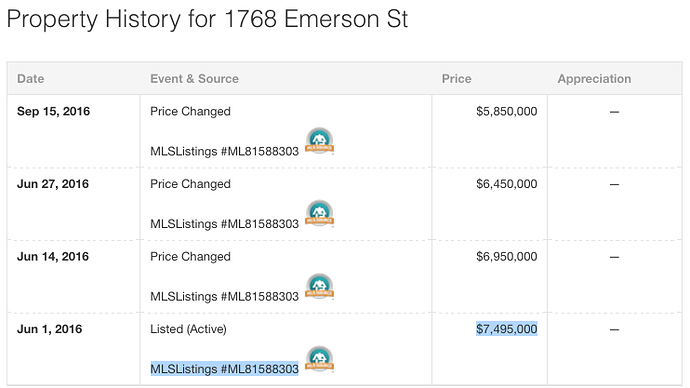 Originally listed $7.5M, then dropped to $7M, then to $6.5, and now $5.85M. Either the original price was way overpriced, or market is really slow and there is $1.6M discount.
Redfin doesn't have estimate. Zillow estimate is $3.3M. What? It is a new construction, so maybe the estimate is not updated?
I don't know anything about the housing market at this price range.