I don't think both can be 100 baggers too. Best I can find. 10x will do

I think can't get 100 baggers stocks till there is an EPIC bear market like what Panda wishes. There was one in Mar 2020.
The problem with today market is everybody is well read and knowledgable, and willing to pay 5-10 years later price. Also, heavy dilution from stock-based-compensation. This is equivalent to 5x to 10x gain gone. A 100 bagger becomes a 10-20 bagger.
Look at performance of Google and Facebook after IPO…
GOOG 56x since IPO Aug 19, 2004.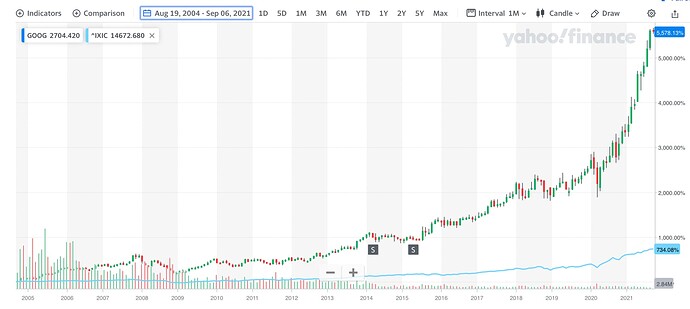 FB 11x since IPO May 18, 2012.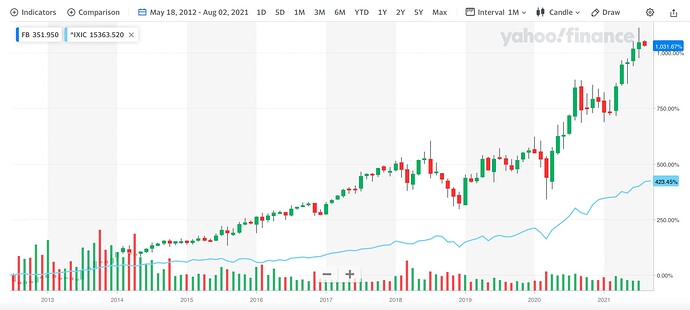 If we can find a mid cap ($1B-$10B) controversial stock, where there are very strong polarized beliefs like TSLA, 100 bagger is possible in 10-15 years.
142 bagger since IPO Jun 29 2010.