Smoke free is nice. But do they allow marijuana and other drug use in the public housing?
Smoking might be better than drugs
Uh, we were waiting for Ben???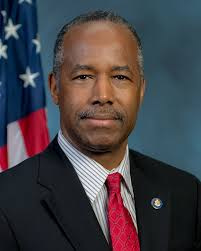 Obama says no smoking inside public housing. That seems good. But is marijuana smoking allowed? Does SF evict people for smoking?
If homeowners have the right to smoke in their home, should public housing tenant smoke outside their home so that they can live a longer life?
On the hand, landlord can require a non-smoking lease. Public housing is rented to low income tenant with government as the landlord. Seems that Obama's no smoking ban is legal. HUD is the owner, local government is the property manager. Owner can dictate the lease terms for the property manager.
But as a taxpayer, I'm ok to let low income tenants smoke in their public housing home. Maybe we can give them a pamphlet about the risks associated with smoking.
This is an example of trivial regulation and provides another reason to evict tenants based on smoking. It might be legal but it is not a very good regulation.
Can't landlords require tenants to not smoke inside? Isn't the government the landlord in public housing? Instead of doing a public ban, they should just put it in the lease terms for public housing.