This recent Pew survey is very interesting: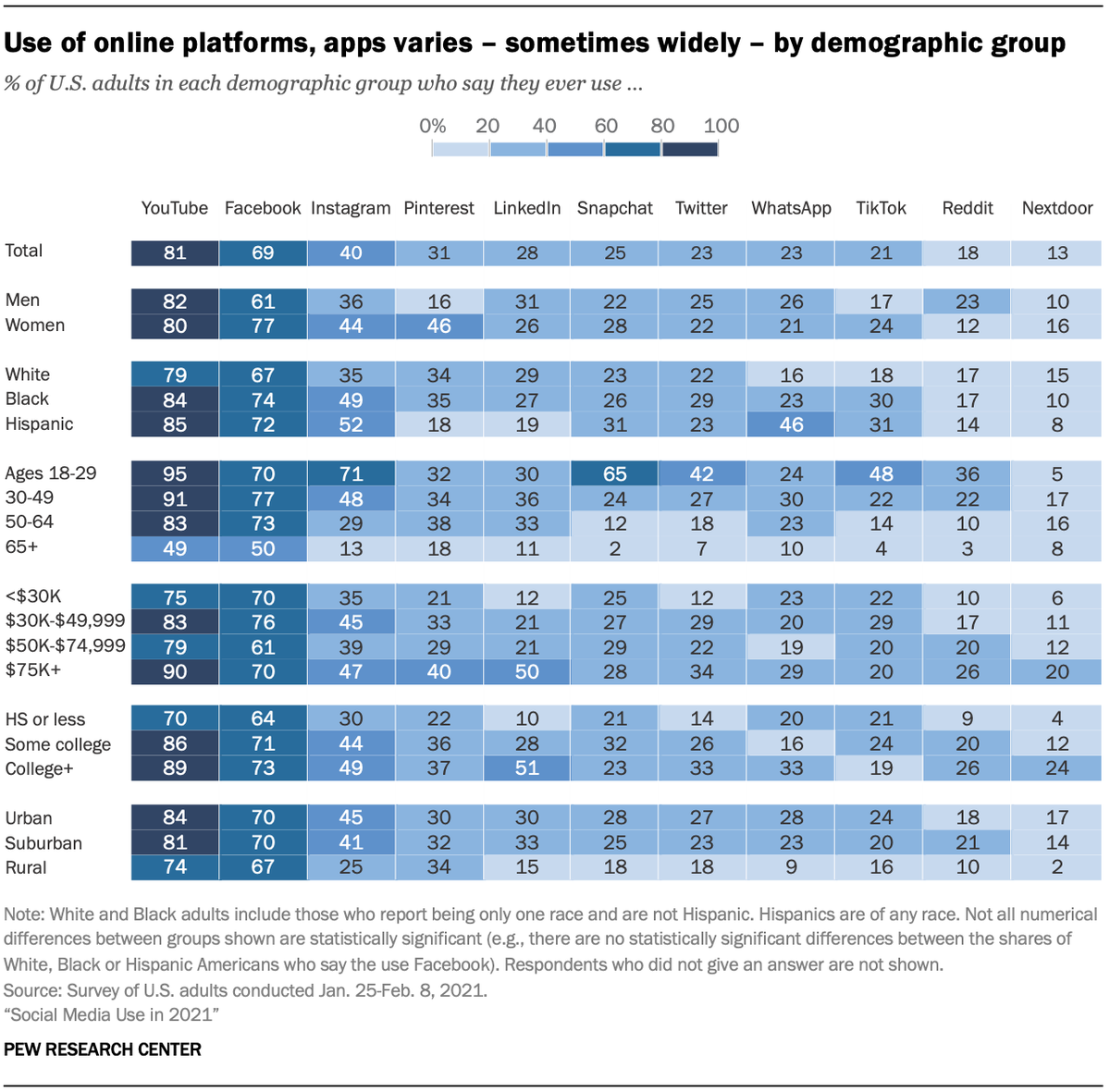 46% of women use Pinterest but only 16% of men do, a 30% gap. No other online platforms have gaps that large.

"Young people don't use Facebook anymore" is simply not true. 70% of people aged 18-29 use Facebook. Interestingly more women use Facebook than men, 77% vs 61%, a 16% gap.

Lots more young people use Instagram. Ditto for Snapchat and TikTok.

Only 13% of people use Nextdoor? I expected more.