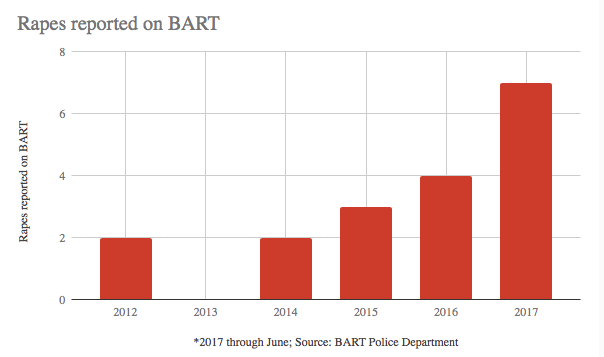 They seem to have a somewhat looser definition of "rape" than me. Also many of the victims are men.
So still generally safe, although needs to be watched. Anyone avoiding bart over recent crime?
Peak hour should be safe, but if you need to work late, watch out
Last time I rode the Bart I was sexually raped by this wonderful, beautiful lady. Unlucky me, I couldn't call the cops, I lost my phone in the fight to get naked.