I think this is the one: https://www.zillow.com/homes/Harvard-Cir-Berkeley,-CA-94708_rb/24844059_zpid/ Definitely 2.3M View

Better pictures with Redfin: https://www.redfin.com/CA/Berkeley/6-Harvard-Cir-94708/home/692595
Interesting, Zillow and Redfin estimate differ by $550k.
I was the one who started the Berkeley thread. Been multiple offers for almost a year. Berkeley is back thanks to Covid19 and WFH. A much more attractive area than the South Bay. And much more interesting homes with great views.
check out the latest posts in the WFH thread.
This one is pretty!

https://www.redfin.com/CA/Berkeley/1176-Grizzly-Peak-Blvd-94708/home/1996168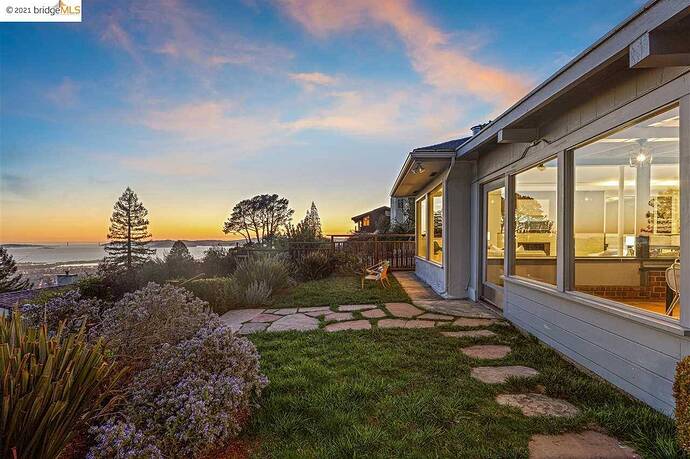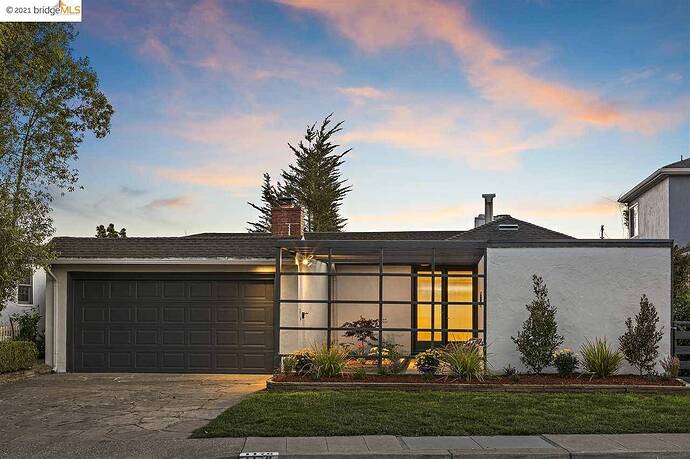 View is great! What do you think this will sell for?
2.3+. List price makes no sense.
Another good looking one:
https://www.redfin.com/CA/Berkeley/2565-Rose-St-94708/home/689840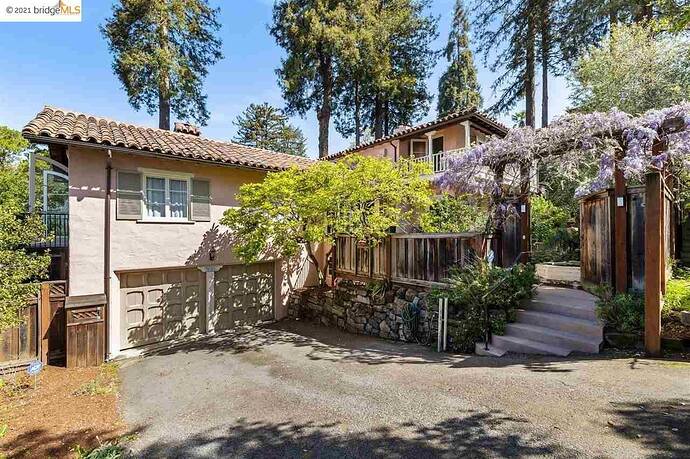 Another one that will get overbid. Reminds me of my parents house. The furniture is awful. Definitely doesn't fit the classic med style of the house.
I love the houses on Euclid. This one is close to the Rose Garden.
I grew up at 1022 Euclid till I was 8. Busy street.
I lived on Keeler and Shasta also.
This house is at the top of Rose walk. A very special location with great views. Only one mile from the Campus. Will probably go well over asking. Seems in good shape for a 100 year old house. One of Berkeley's treasures. Expensive to maintain.