Got this ad in my email. If you are interested, If you are interested, go on their site to learn more.
Dear CrowdStreet Investor Member,

On behalf of Vertical Ventures, I am pleased to announce an exclusive new offering on the CrowdStreet Marketplace: The Pointe at Redwood Shores, an 89,147 SF, Class A, two-building office campus located in the Redwood Shores submarket of Redwood City, CA. This offering is being presented to select CrowdStreet Members for a limited time. Vertical Ventures will hold the webinar for Redwood Shores on Thursday, February 8th, at 10:00AM PST.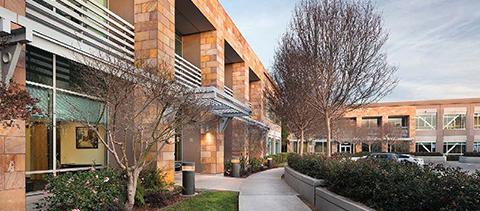 Summary:

Targeted Investor IRR: 31.7%
Targeted Equity Multiple: 1.70x
Targeted Investment Period: 2 Years
Investment Profile: Value Add
Sponsor's Key Deal Points:

Sponsor's Key Deal Points:

Off-Market Transaction: This offering represents an opportunity to acquire the property in an off-market transaction at a significant discount to replacement cost.
Significant Discount to Replacement Cost: The Sponsor is acquiring the property at $21,000,000 ($236 per SF), which represents an estimated discount to replacement cost of between 52.8% - 60.7%. Replacement cost for the property is estimated between $500-$600 per SF. A comparable property, 130 & 150 Shoreline Drive, sold in January 2018 for $711 per SF.
Conservative Exit Assumptions: The Sponsor is targeting an exit value of $378 per SF, far below the replacement cost of between $500-$600 per SF.
Value-Add Opportunity: As of January 1, 2018, the property was 86% leased and in-place rents were an average of 18% below market rates. According to HFF Research, the local market has an unmet demand for office space of approximately 4.5 million SF. Capitalizing on this high demand, over the two-year hold period the Sponsor intends to increase occupancy levels to 95% and increase lease terms to market rates (as leases expire).
54% Leased to Strong Anchor Tenant: The property is 54% leased to AB Sciex, a subsidiary of Danaher Corporation. Danaher Corporation is a Fortune 200 science, photographic and control equipment company with a market capitalization of approximately $60 billion. AB Sciex lease expires in December of 2026.
Short-Term Hold: The Sponsor intends to complete its value-add business plan and exit the property within two years.
Ideal Location in San Francisco MSA: The property is located in Redwood Shores, a strong submarket of the San Francisco MSA.