Large developer pool is an advantage?

Differences SNOW vs PLTR

Big companies are risk adverse though. Rule #1 for a CIO is don't crash. That makes SNOW a much easier sell to them.
.
Crash? I think you mean their career safety

SNOW is safer to implement for sure. Re-inventing the processes are extremely risky. Fine-tuning is far easier and safer.
Anyhoo, SNOW has two huge advantages over PLTR:
Slootman is an experienced CEO who is known for scaling up a company profitably. Karp is a first-time CEO. Slootman is doing what he has been doing previously while Karp has to learn on his job.

SNOW has a "nobody has ever been fired for choosing IBM" vibe.
Yes, they will always prioritize career safety. It's also not as simple as switching systems. There are tons of internal politics around all of it. A new tool might be better, but if it doesn't support the existing business process then good luck. People see process change as risk. I swear companies could run 25-50% leaner if they'd embrace change and continuous improvement. The issue is that doesn't allow management to grow their career by managing bigger and bigger teams. There's zero incentive to do it until budgets are cut so much it is required.
NET is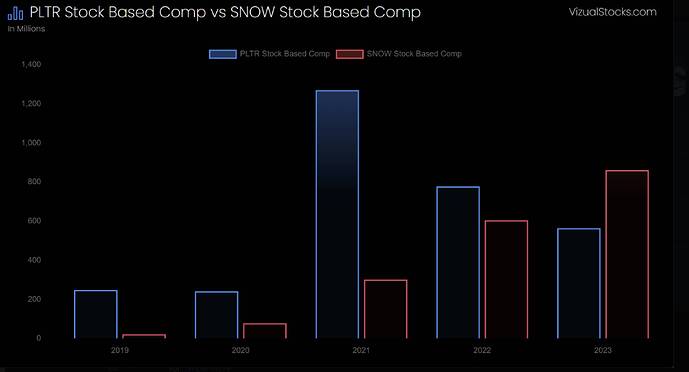 SNOW fundamentals is deteriorating vs PLTR?
SBC is for encouraging SWEs to take action that would improve the company's performance but excessive is counter-productive.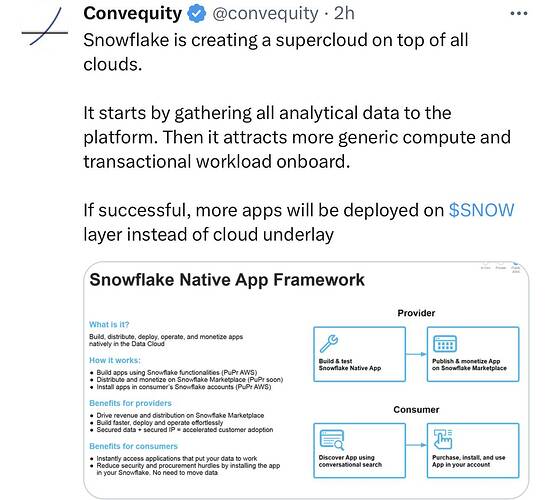 SNOW has huge potential. Valuation is a bit high ST… though is not high LT.
Undervalued? IMHO, is over valued.
My data portfolio has four stocks: CRWD NET PLTR SNOW. Only PLTR is above avg purchase price. The other three are underwater. YTD return is over 100%

but 1 yr return is till negative

So if you read any influencers/ bloggers in social media boasting about their YTD return, ask for their 1-yr and 2-yr return.