Here FS tells you why buying a 4.5M house is nuts.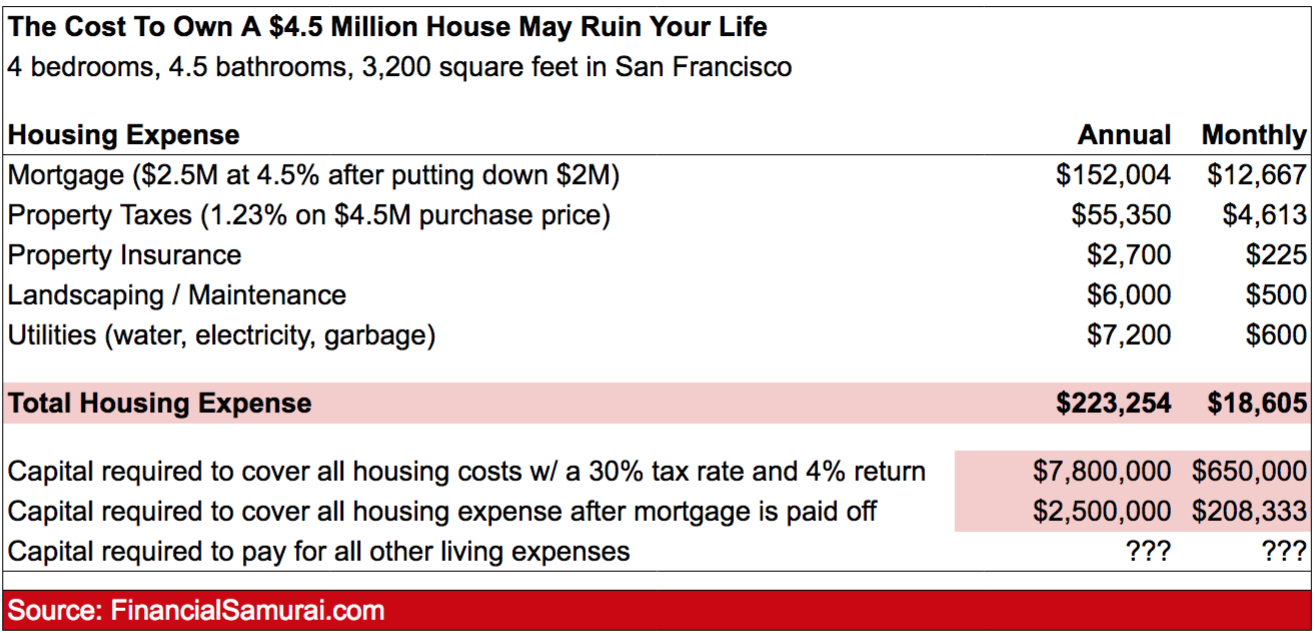 Here's a good way to look at your down payment:
The $2 million downpayment is guaranteed to earn $62,000 a year in state tax-free income if it was invested entirely in a 10-year government bond. Hence, one could easily argue that the total annual cost of owning this house a year is not $223,254, but actually $223,254 + $62,000 = $285,254.
My bar is lower than FS'. For me anything over 2M is no-no.