It's mostly a given the economy will take a sizable hit in Q2. For the slump to be classified as a recession, we'll need two consecutive quarters of negative GDP growth. With sensible policy I am not sure the economy will be that bad in Q3. Anyway, I think it's instructive to look back at how the Bay Area housing market did during the dot-com bust. I found this old Zillow article:
Between May 2001 and January 2002 – the dot-com bust – the median home value nationwide increased by 3.3 percent.
Over the same period, home values fell by 7.5 percent in San Jose and 0.7 percent in San Francisco, two tech hot spots.
In the Bay Area, lower-valued homes experienced a less-severe drop in value and a faster recovery during the dot-com bust and recovery than mid-level and top-tier homes.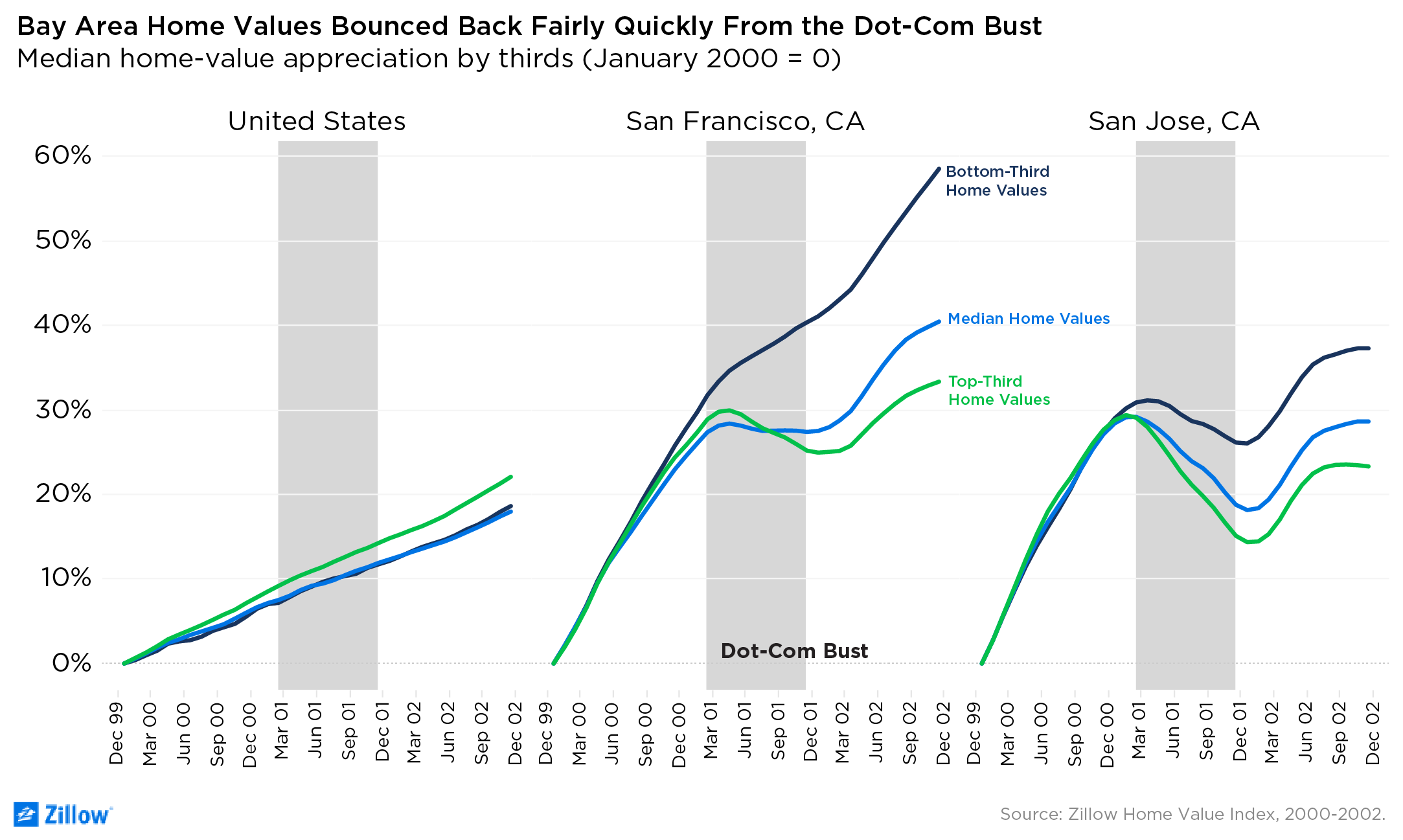 For what is worth I don't think the corona virus is nearly as bad as the dot-com bust. Dot-com was like a nuclear bomb targeted at tech. Many tech companies went belly up. But who knows? On the other hand interests rate literally has never been lower…