A timely article for me as I am in the process of renting out my old place in San Jose. Many of the points may seem like common sense but it's good to have an article to tie everything together. Even though I own multiple rentals, most are managed by property management companies. So I am not that experienced as I should be…

He wants his tenants to make at least 40X the monthly rent in annual income. So 1K rent = 40K yearly income. What do people think? If I require that I may need to wait a long time to find Mr. Tenant.
@sfdragonboy this chart is for you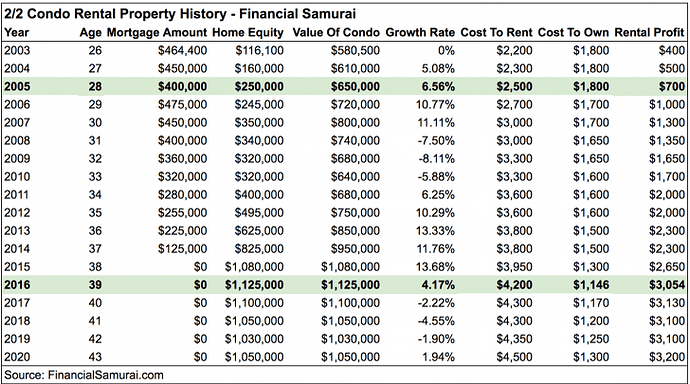 Condo value in 2003: 580K. 2016: 1.125M. You are telling me condos don't appreciate?