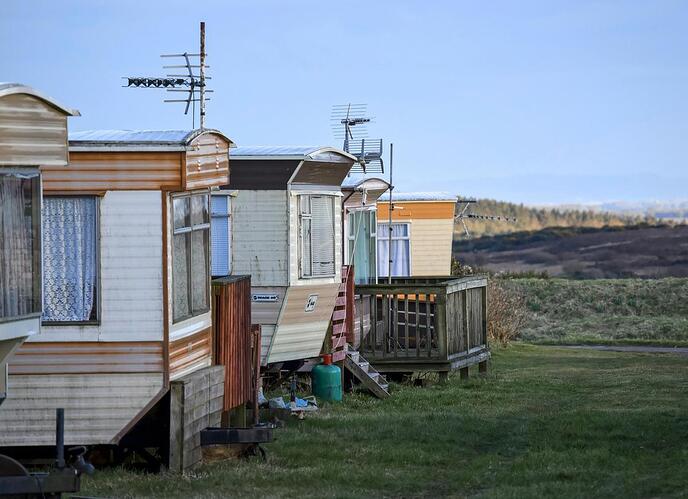 The quiet story of trailer parks over the last two decades is their reinvention as "mobile home communities" by investors who saw a lucrative opportunity in providing housing to low-income Americans.
The billionaire investor and real estate mogul Sam Zell recently said of his investment fund that owns mobile home communities—some of which advertise amenities like pools and tennis clubs—that he doesn't "know of any stock or property I'm involved in that has a better prospect."
Since 2003, Warren Buffett has owned Clayton Homes, which builds houses destined for trailer parks across the country. At 1400 square feet, many of the homes don't look like they were delivered on the back of a truck.
Franke Rolfe, a Stanford graduate who teaches people how to profit in the mobile home industry, buys dilapidated trailer parks, cleans them up, and rents mobile homes to the working poor. A 2014 New York Times Magazine article reported that he and a partner earned a 25% return on their investment.