https://www.redfin.com/CA/San-Francisco/664-Teresita-Blvd-94127/home/689209
Miraloma in SF. I like how the deck connects the 2nd floor to the garden.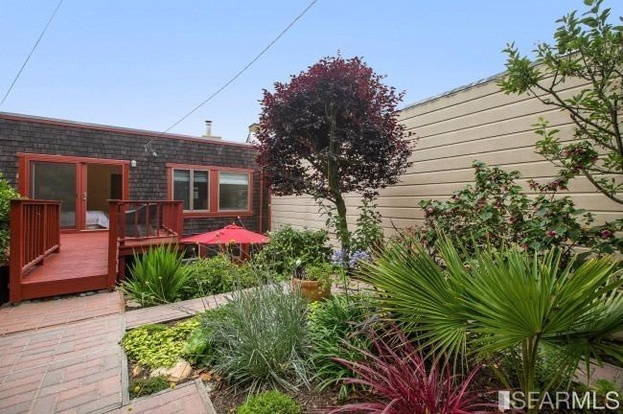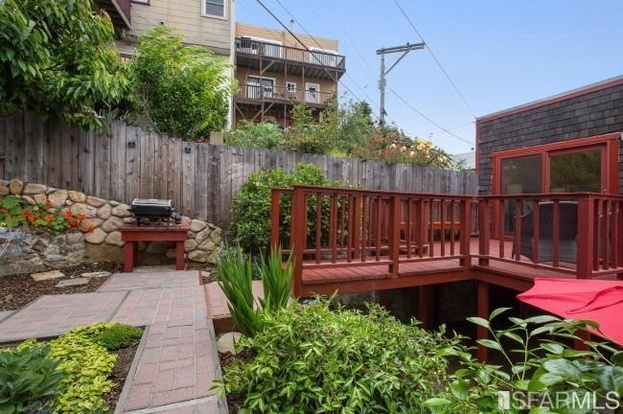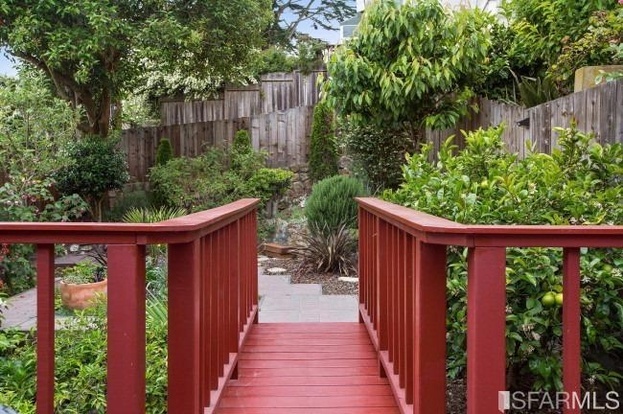 Interesting–a nice solution for sloped lots, definitely. I've seen some things like this in Redwood City flatlands also where an arroyo splits through the property and they have to connect one side to the other.
San Francisco has tons of sloped lots like this. But this is the first "bridge deck" I ever see.
It does make the lower level darker though I think.
True… Though if that's a big concern, they could put in light conduits (even outside just to the windows) or not build as much deck.
Sold. 1.08M. 90K over asking. Price is not bad. Maybe the market really has softened a bit. I was expecting more.
Sold below redfin estimate of $1.118 mil.
Redfin estimate is crap. Worse than Zillow's. Redfin "adjusts" their estimate after the sale.
Redfin? What's that? Oh, that site that used to provide a forum, a home if you will, for people addicted to real estate, but nooooooo, they cut us dry. Boooo!!! Booooo!!!
@manch, I am seeing a bunch of 8s…
Redfin is often higher than zillows estimates. …fun to look at your own house value if you want to feel richer than you are…