Drop dead gorgeous!
http://www.contemporist.com/ceiling-house-echoes-shape-of-hillside/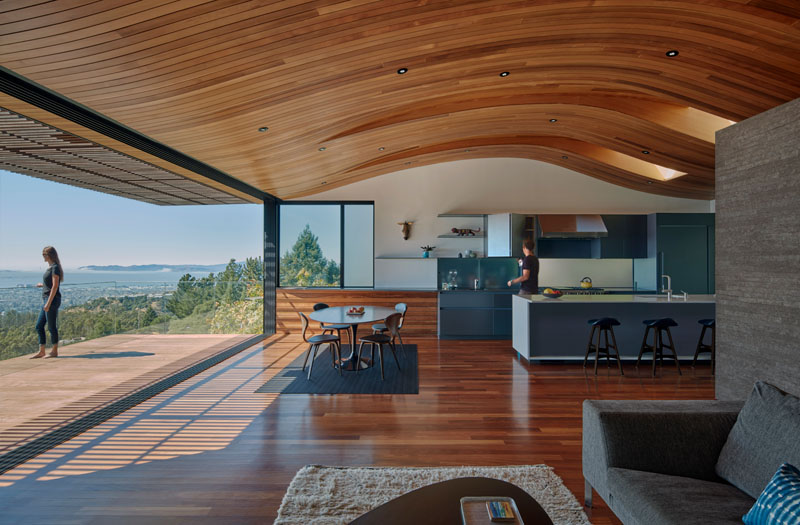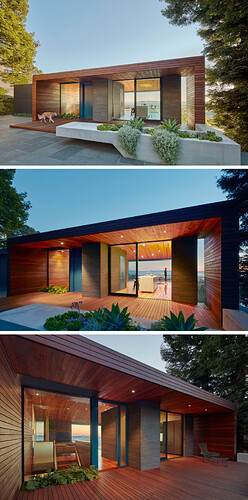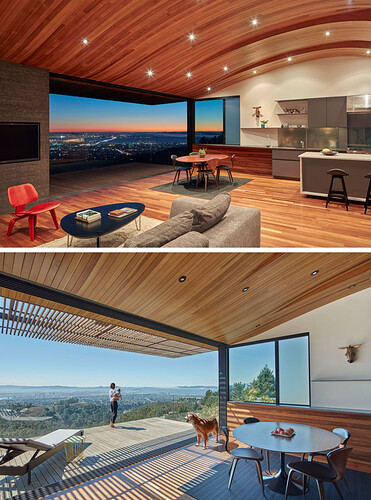 I like it…Except there is no garage and the people and dogs in the pictures make the place look ridiculous. I doubt anyone with pets or kids would live there…The clear glass railings are scary…Definitely a bachelor's party pad…
Wow! First time I hear @Elt1 liking a modern house…
I was the engineer on several Herring and Worley houses…check them out…Fred Herring drew the pretty pictures…I had to figure out how they could stand up.
Funny how Fred Herring houses are called modern.The guy is over 80…I also worked with John Boyd, who was an in house architect for Joe Eichler…Never thought his work was innovative …
Fred Herring never got a license and never apprenticed with an architect…His houses are unique and are scattered throughout the peninsula. …They will be famous when we are all long gone…His interiors were often tortured and badly laid out…But his exterior facades are truly unique…One house I worked on I called the fish house, was covered in scales…Another loooked like an alligator…His later work featured on his website seems better, maybe he started working with an interior designer…His trade mark was to buy the cheapest steepest hardest to build on lots. .Hard work for me as the structural engineer
Another famous architect I worked with was Mark Mac…the only job that ever was published in an Architect magazine. …Austrian now working in LA…