Saw this on Financial Samurai today. It looks like a very interesting product. You take out a loan in exchange for a percentage of future appreciation. Loan term is 10 years 0%. If you don't sell your house after 10 years you simply pay back the loan, 0% interests.
Here's Samurai's example: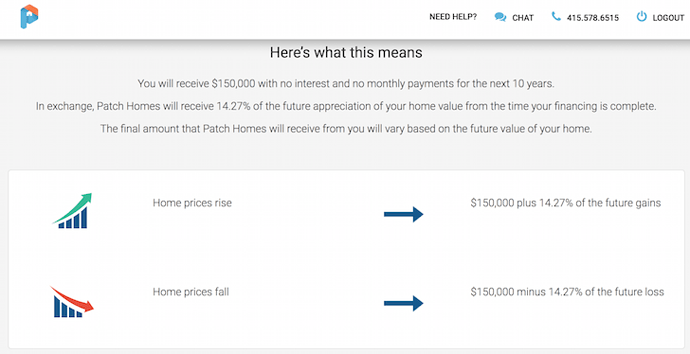 Patch shares the upside as well as the downside! So if you are itching to bet on house price going down now you can!