This is a cool chart, and shows how unusual 2020 was. Inventory kept falling pretty much throughout the year, seasonality be damned.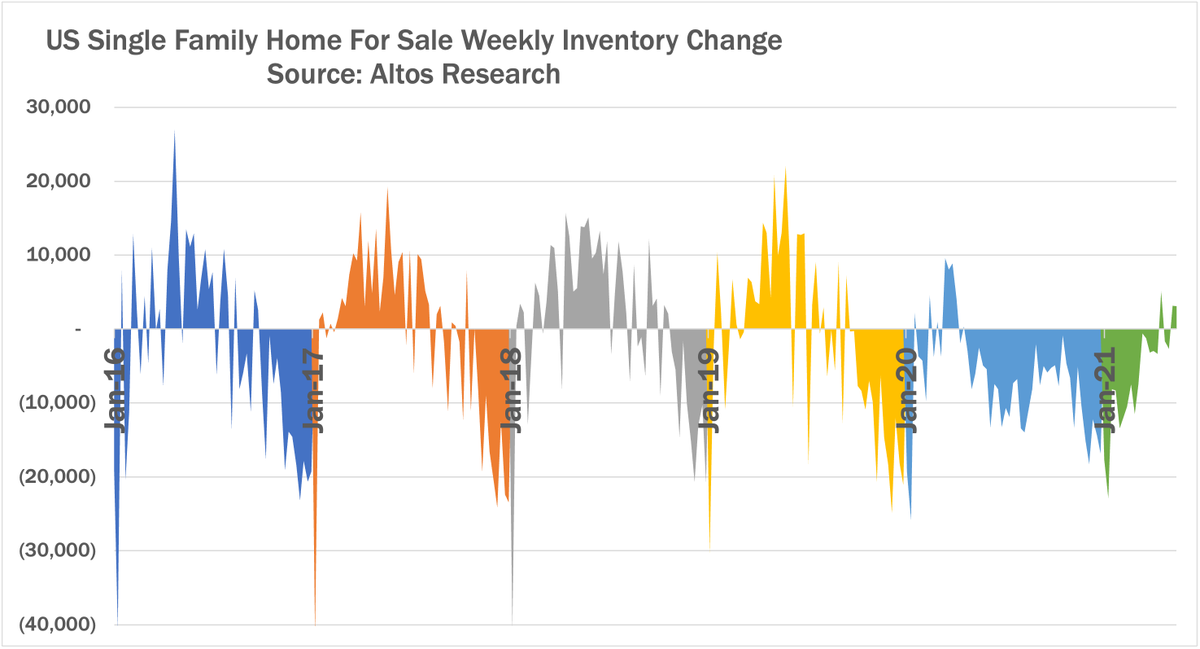 Inventory always picks up this time of year. In Tahoe normal sfhs inventory is 250. We jumped from 60-70 since a month ago. Hardly significant. 5 condos available, one is $4.5m.
Some color from a San Jose builder.
I talked to an East Bay realtor. Over bids and multiple offers in Contra Costa county. One had
29 offers. Ask $1.3k sell $1.8m in Alamo.
Market is still super hot EVERYWHERE
yeah I've literally been saying this for months. Alameda same thing.
Peak of it was in Jan-Mar - our friends put in bid on house in Castro Valley that had 49 offers, now things are slower but still 10-12 offers and things are at least leveling off / homes are going for what recent comps sold for not ridiculously above like they were earlier in 2021.
We had 12 offers on our house in Pleasanton, all of them had all contingencies waived and rent back to us for 45 days free / went for 250k+ over ask/but for the price we expected based on current comps. Everyone is also pricing homes expecting 200-300k over ask so if you price it where you think it should actually sell you actually scare buyers away…i.e. the list price is well below what the comps state it should sell for already.
I won't want my buyer to name a baby after me. That's just creepy. Just pay me more thank you very much.
Starting to see some price reductions. Seems to be slowing down a bit now.
Why we're past the worst of the pandemic housing crisis
First week median price goes down this year, as inventory is slowly going higher for four weeks in a row.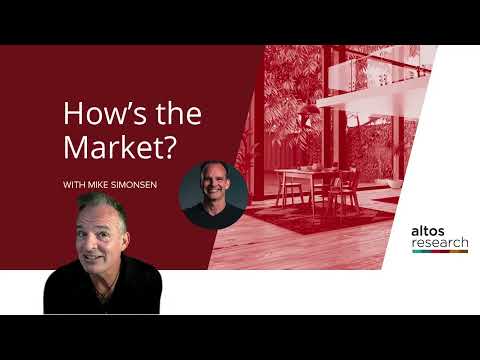 Talks so slow, very boring. In Austin, some houses are transacted at yoy gain of 80%

Hard to fathom. 80%??? Moving from crazy 40-60% to even crazier 60-80% yoy gain. According to @manch, startup winners stay in SF and yesterday's winners go to Austin… well he could be right but we are talking about RE

not businesses or employees.
Redfin is behind the curve.
"There are some signs that buyers may be pulling back," said Seattle Redfin real estate agent Alysan Long. "Homes are staying on the market past the date the sellers had planned to review offers and other homes are being listed without an offer review date, neither of which was happening earlier this spring. We're increasingly seeing homes only get one offer, and even homes that are still getting multiple offers are receiving fewer offers than they would have a few weeks ago."