What!!! San Diego is only #23.
You still have time to move back here…LOL

Hard to be happy in SoCal when stuck on the freeway 24/7
Come on, we all know San Diego is a pretty nice place to live (and that is coming from the ultimate Fab 7x7 lover)…
Well, it depends if you are driving to go to work. Those like me who just cross the overpass smile when we see the drivers considering the guy to their right, and the one to their left, and the guy in front and behind them… a threat to reach on time to their destinations.
If I still had a job that might be true, but after sleeping til 9 and eating breakfast and trolling the forums it is 10 am before I go anywhere. San Diego has way better traffic than LA.
You are lucky… But most of the people surveyed work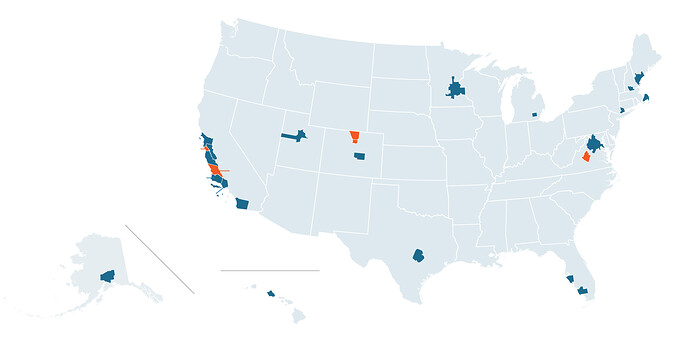 At least San Diego made the list.
Look at the map: 8 of the top 25 are in the Golden State. Unquestionably, it's a culturally biased survey since being in a state of happiness is not only considered more socially acceptable, but being one of the shiny, happy people is actually a norm for conformists in CA. I bet that's the real reason for all the smiles you see

You mean they polled only real estate agents and investors?

Most of my tenants are in a state of happiness…they are stoned all the time…lol