Yogi: Nobody goes there anymore. It's too crowded.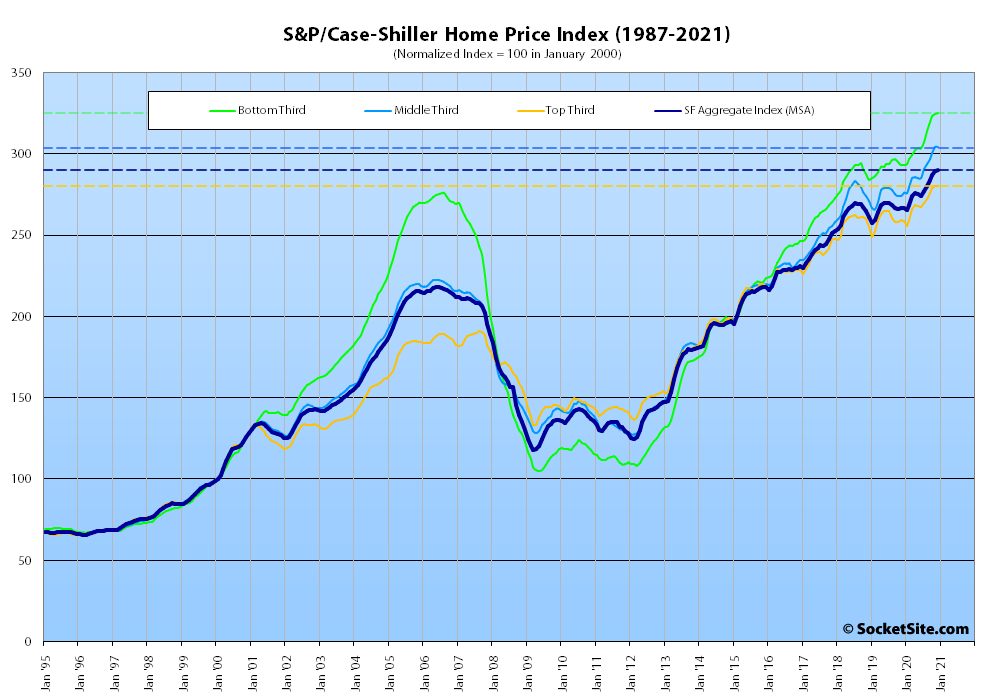 Having inched up an upwardly revised 0.9 percent in November, the S&P CoreLogic Case-Shiller Index for single-family home values within the San Francisco Metropolitan Area – which includes the East Bay, North Bay and Peninsula – was unchanged in December, ending the year 8.7 percent higher on a year-over-year basis versus 10.4 percent higher nationally and the only major market not to record a November to December gain.

At a more granular level, the index for the least expensive third of the Bay Area market inched up 0.1 percent in December for a 10.9 percent year-over-year gain, while the indexes for the middle and top thirds of the market were unchanged in December and ended the year up 10.1 percent and 8.2 percent respectively.
Bottom 1/3: up 10.9%.
Middle 1/3: up 10.1%.
Top 1/3: up 8.2%.
I thought everybody is moving to Texas and Florida?