Impressive…didn't know there was money in college pizza…
I read this story, but it is junk story.
I compared 10 years of AAPL vs DPZ, then AMZN vs DPZ, both cases DPZ lost way down !
This is completely a BS someone created. Morningstar provides comparison with dividend reinvested model. Here you go.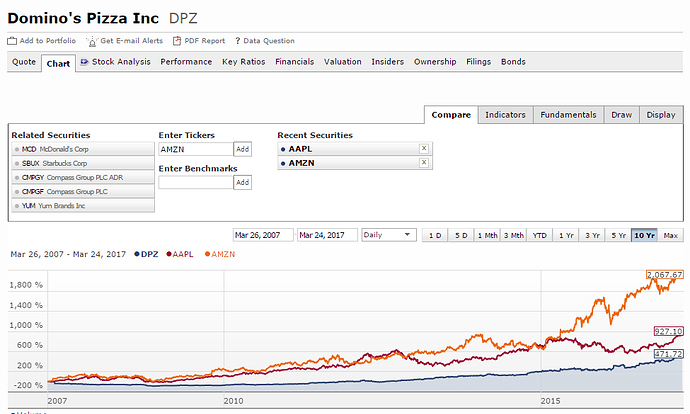 @jil What's the website / software you use above?
@Jil,
You should respond to the writer with your analysis!!!
Of course Amazon outpaced Dominos pizza. They'll be delivering it soon.

I would rather rely on the companies at the end of the line, the delivery service ones. Uber, Lyft, USPS are fighting for the delivering service. Even the USPS is used by Amazon to deliver their packages.