Great article!
How about this:
Niche traditional styles, like Craftsman bungalows and Victorians, may tug at the heartstrings of history buffs, but tend to leave regular buyers unimpressed. The responsibility of maintaining a vintage abode can be huge—you can't just wander into Home Depot and find customized doorknobs. And your favorite IKEA furniture will seem like a horrible mismatch.
The Craftsman style is defined by its low-pitched, gabled roofs, exposed wooden structural elements, and most importantly, hand-crafted woodwork. A Craftsman home isn't cheap to come by—the median price is $336,500—and has not seen rapid growth recently, at only 3.7% a year.
Even worse, Victorian-style homes, famous for their elaborate decorative trim, came out dead last in annual appreciation rates, at a measly 2.2%.
Craftsman and Victorian suck.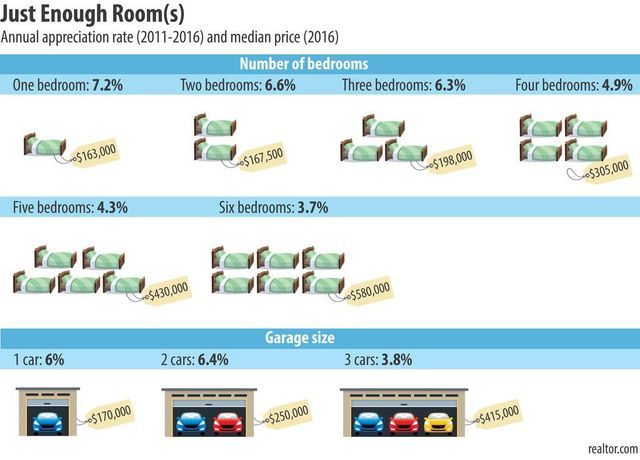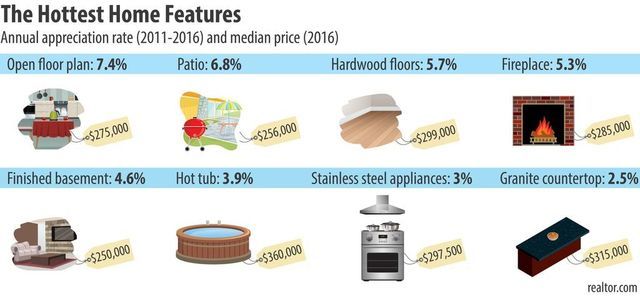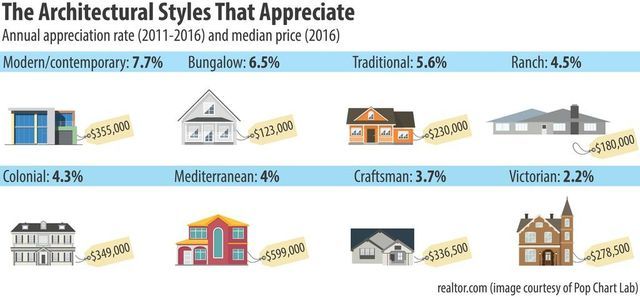 Data mostly from cities?
1-bedroom contemporary open floor plan near public transit are found mostly in downtowns and cities.
It's interesting what's popular. I feel like this is what millennials would want. Maybe we're seeing the impact of them buying their first home (1-bd, smaller, near public transit). That's definitely not a family home for raising kids.