Panda fans like @hanera must be cheering…

Bad omen. First FANGMANT got hit.
Btw, look like bitcoin is going to tumble to $30k

According to @pastora, bitcoin is a leading indicator. Pay close attention.
COIN to below $250… ARK funds tumble… Cathie is going to

as more investors pull out of ARKs… leading to more tumbling.
Haha. EW? I'm feeling kinda bullish for bitcoin so I bought the dip on the weekend. I do think we will get the biggest retracement after this bullish uptick though.
-31% retrace in January
-26% retrace in February
-18% retrace in March
And now a -20% in April
Didn't do any analysis. Read it on the web

Some bullish, some bearish, … just quote the lowest price for bitcoin

Hah I'm bit skeptical of the bitcoin super cycle price prediction of 150k+. I hold 2:1 ethereum:bitcoin and much more bullish on ethereum to reach 20k potentially due to EIP 1556.

JP Morgan's clients have boosted their short positions to highest levels since 2018. Short squeeze coming?
I think so. He is crazy jealous of Tsla stock gains

Is my luck better than Newton or worse?

I chickened and liquidated some.
Is unclear to me whether this is a counter-trend wave b or wave (iii) (referring to QQQ).
But both AAPL and AMZN are still a bit below 52h. That's it?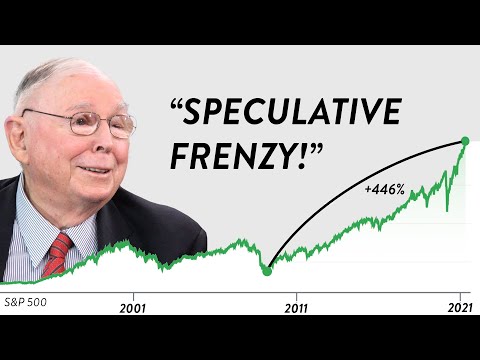 Bitcoin is plunging… to $30k soon. Pessimism is contagious. Stock market would follow soon.