This week's earnings calendar. Big retails are reporting this week: Walmart, Target, Home Depot and Lowe's.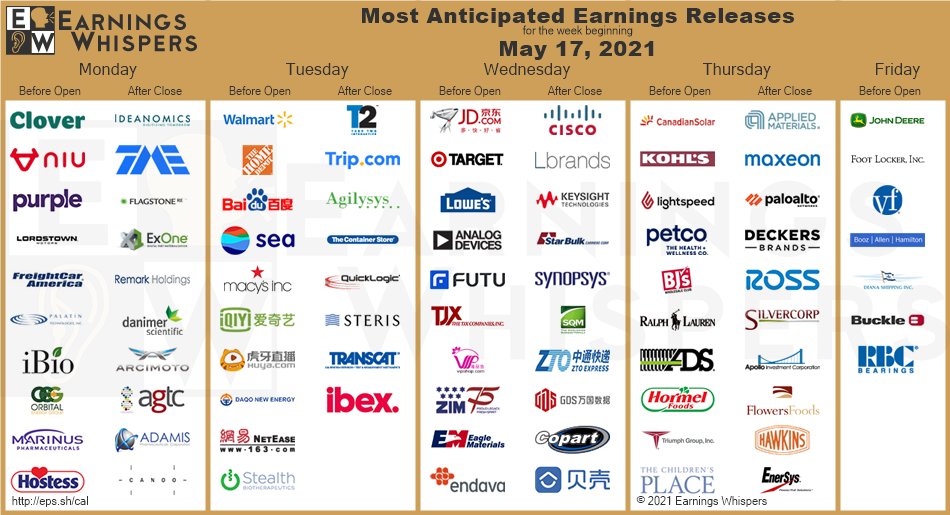 Continue slaughtering of tech stocks.
Isn't the music of the video more gripping than the visuals.?
Sentiment is bearish.
10 dma of put/call ratio. Not at pandemic high last year but approaching one year high.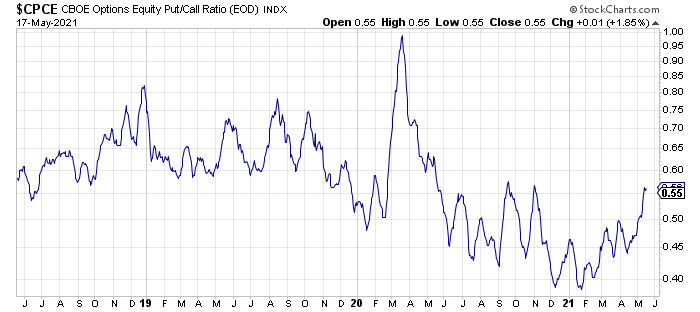 Face ripper.
Odds of a melt-up in the stock market are rising as institutional investors raise $297 billion in cash, Fundstrat's Tom Lee says
Lee is cautious on technology stocks and said investors should use any strength to reduce exposure to the sector.

communication sector was up as well today. Materials and Finance were worst.
The growth and SPAC names are quietly waking up while you guys are busy day trading the indices. I have written a few times on SoFi. Over 42% of its floats are shorts according to yahoo and it did quite well in the last 5 days.