SoFi just finished their SPAC merger last week and started trading on their new ticker today. It had 42% short interests according to Yahoo Finance as recently as last Friday. The stock has rocketed up 55% since bottoming on May 13th.
Tons of growth names have similarly massive short interests waiting to be squeezed.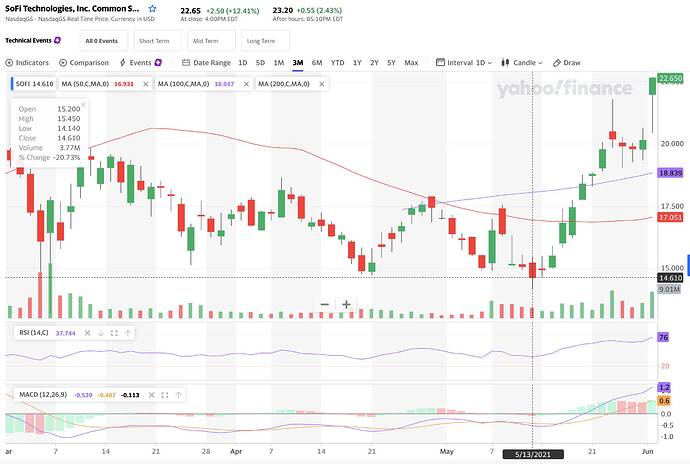 .
Bt the time you read from main stream news, would miss a huge initial appreciation. Learn EWT to identify the bottom…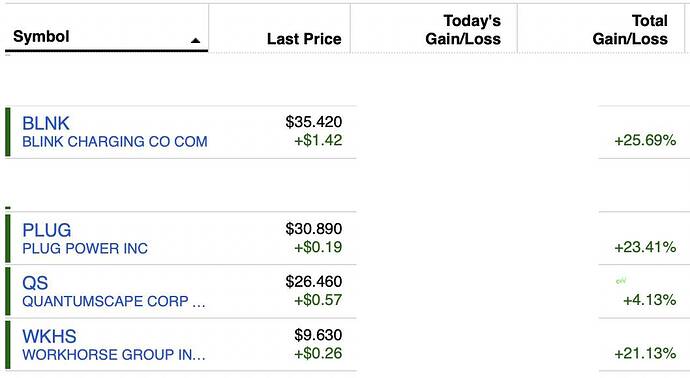 Well you claim to know EWT and still sleep in the same bed as that loser Panda.

Insane growth. ZM is now doing 1B revenue every quarter.
.
Panda trust Astro and cycles. He doesn't believe much in EWT, he said it many times, up 15% weight age only. He used EW waves as an explanation of his view. You should READ before commenting otherwise your view is

because facts are WRONG.
Share price hardly moves during AH, lower than recent highs.

SKLZ short squeeze happening right now. Short interests at 24% of float.

Elastic stock pops after FQ4 beats with narrower than expected loss
Jun. 02, 2021 4:36 PM ETElastic N.V. (ESTC)By: Brandy Betz, SA News Editor
Elastic (NYSE:ESTC) gains 7.4% after reporting upside fiscal Q4 results despite providing a mixed full-year outlook.
FQ4 revenue was up 44% Y/Y to $177.6M. Non-GAAP loss per share of $0.08 came in eight cents above consensus.
SaaS revenue was up 77% to $51.3M.
Calculated billings increased 38% to $240.9M.
Deferred revenue was up 53% to $397.7M.
Total subscription customer count was over 15,000 vs. the 13,800 in FQ3.
The Q1 guidance includes revenue of $171-173M, topping the $165.54M consensus estimate, and a loss per share of $0.10-0.13, in-line with the $0.12 loss estimate.
The mixed FY22 view includes revenue of $782-788M, above the $740.61M estimate, and a loss per share of $0.51-0.60, wider than the $0.50 loss analysts expected.
You have forgotten to bring this good news to me.