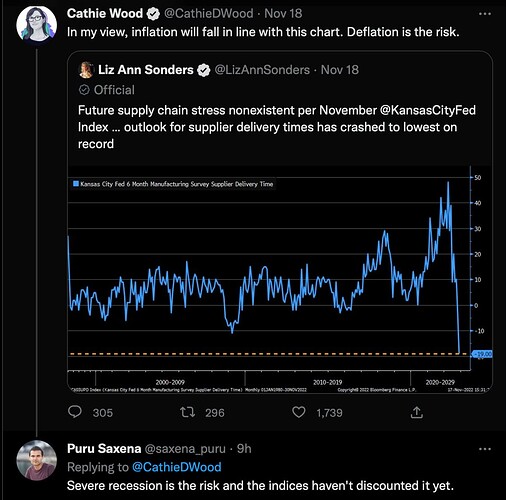 Recession and deflation are scary?
RE becomes affordable, valuation of stocks become reasonable, prices of good and services become reasonable, … Should be good for consumers

Unemployment? Only for white collar, blue collar would be hardly affected and may even see wages keep going up. Guess those white collar should go into blue collar jobs.