From Financial Samurai. Fascinating stats!
Now that the economy is on fire, all Americans should be rejoicing in their wealth, right? Wrong! Only 52% of Americans own any stocks according to a recent Gallup poll and only about 63% of Americans own real estate according to the Census Bureau, down from a high of about 69% in 2004. Given these figures, the bull market has left a lot of people behind.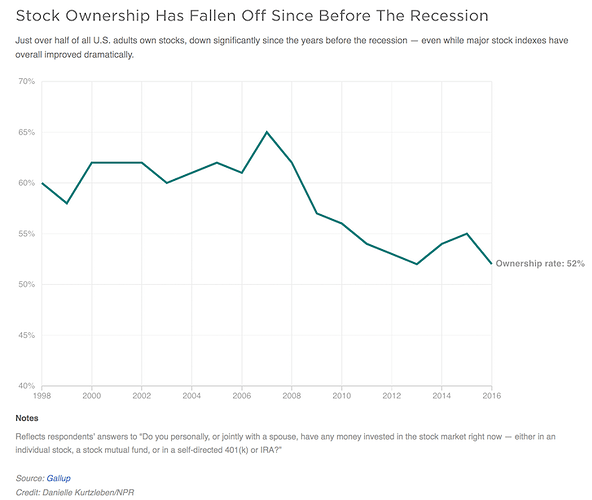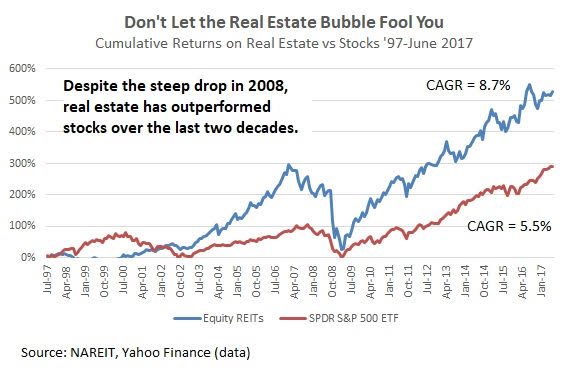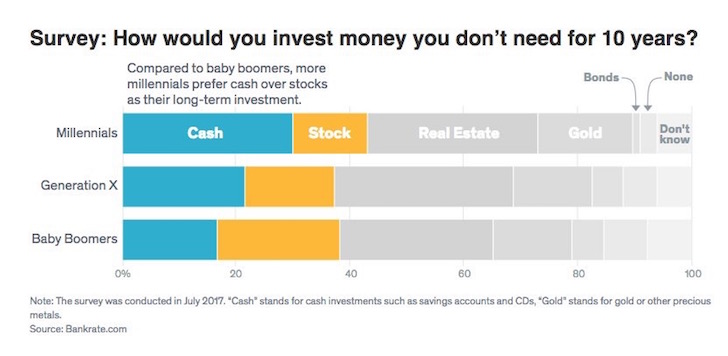 Couple observations:
Only 52% of Americans own stocks. No bubble in sight for another 5 years. I am still sensing a lot of skepticism about the rally. That just means we are nowhere near the top.

Why the heck are Millennials overweighing cash and underweighing stocks? Gold? What the heck?

That REIT-vs-S&P chart surprised me. We all assumed S&P return is around 10%. But with 2 recessions in the last 20 years return is actually only half that. That was also a secular bear market.