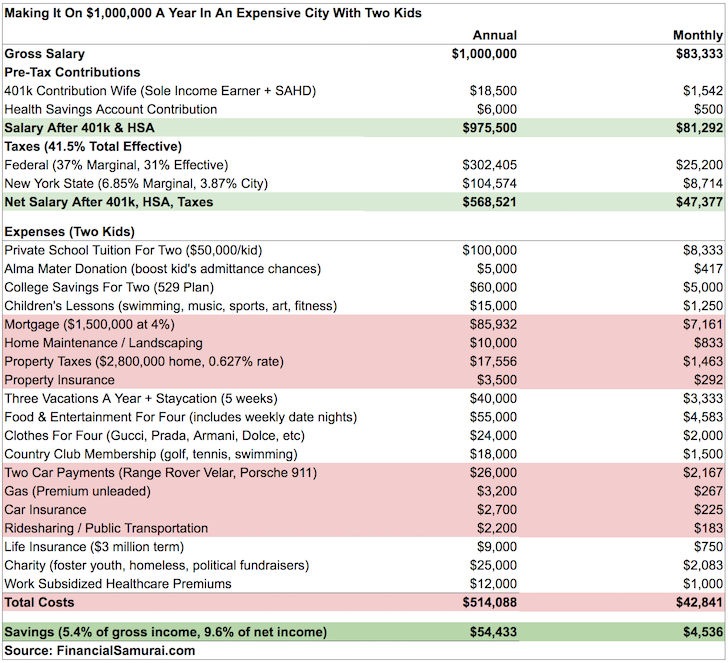 Eating soft rice takes a toll:
Rachel sees a therapist every other week to help her manage the constant pressure she feels to provide for her family, outperform her peers, and outperform the markets. The market takes no prisoners and every month she starts with incredible anxiety. She's only as good as her last month's performance. This type of pressure has begun to pulverize what little peace and quiet she has left inside. She's also recently begun to develop heart palpitations, which has her worried.

Colin also sees a therapist once a month to help him get through his feelings of unworthiness for being a stay at home father. Although he's truly a great dad, he often feels gutted to have given up his management consulting job. None of his friends, who all work, understand what he's going through. He feels isolated and often depressed. Sometimes he gets jealous of Rachel's success, which leads to bitter fights.
Does everyone in NYC have a therapist? How come I don't hear anyone here in BA have one?