https://www.redfin.com/CA/Woodside/1-Quail-Ct-94062/home/874240
Somehow I remember talking about this house here… but this house is a mystery.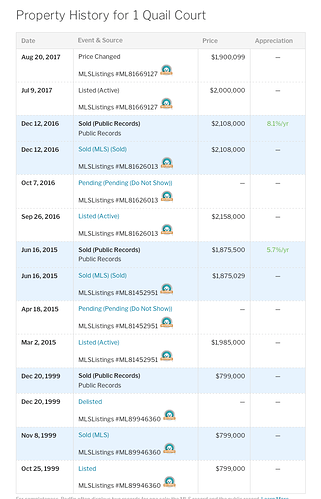 Sold last December for 2.1M. Then 7 months later came back on asking for 2M. As far as I can tell nothing about the house has changed. After more than 40 days still no takers. Now price is reduced to 1.900,099. Maybe if they did 1,888,888 it would have helped?
So folks, what's wrong with this house? It's Woodside with lot size over 2 acre. What's not to like? @sfdragonboy, you want to 1031 into this?