Appraisals must be coming in low.
Could also have unpermitted extra space.
Burlingame. To be fair lot is big at over 20k ft. Maybe builders/flippers can divide it up and build 2 or 3 homes?
https://www.redfin.com/CA/Burlingame/139-La-Mesa-Dr-94010/home/1265850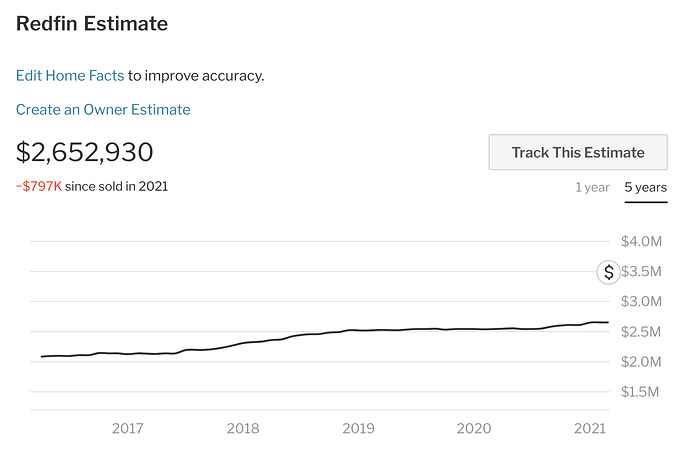 SF. Half a mil off.
https://www.redfin.com/CA/San-Francisco/120-Santa-Paula-Ave-94127/home/2016730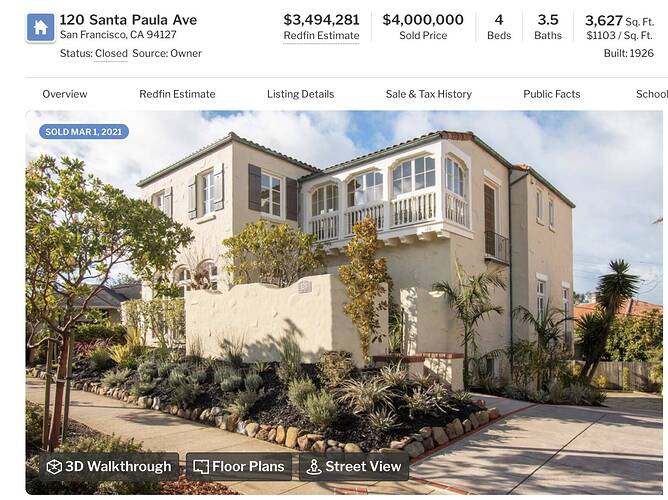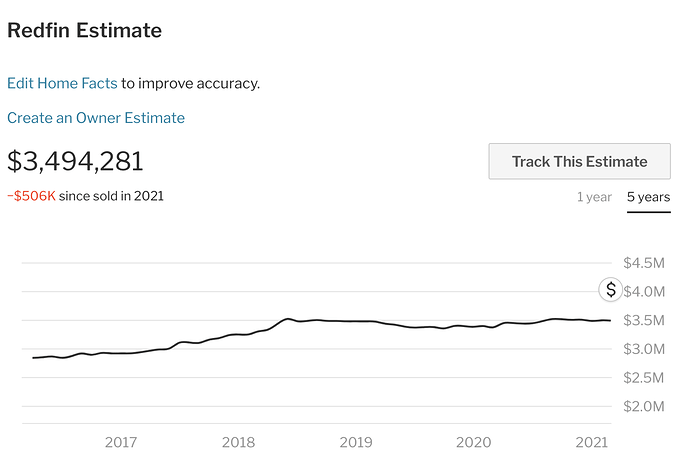 RWC. Over 250K off. Pretty crappy looking too…
https://www.redfin.com/CA/Redwood-City/338-Turkshead-Ln-94065/home/1536670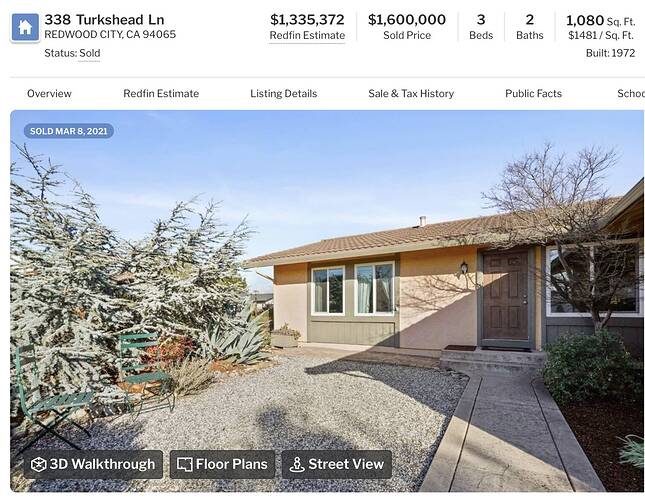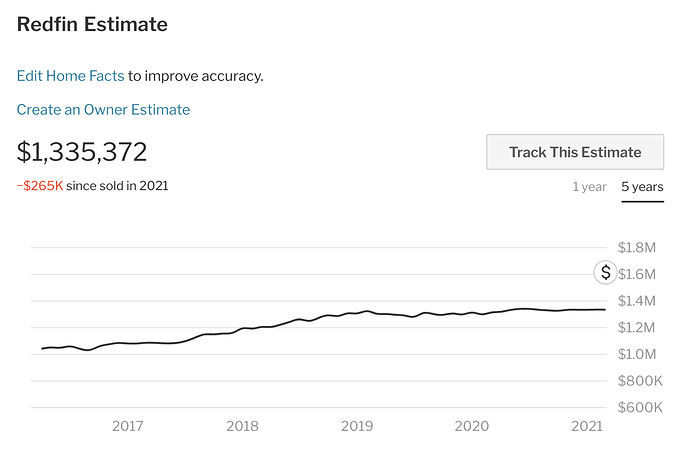 With the estimates often being lower than the sale price, does it suggest there is a strong bull market?
Yes, it's a bull market. And I wouldn't be surprised if many buyers have appraisals problems in this market. Price going up too fast for appraisals to keep up.
I had an appraisal for a refi done yesterday – said he was refusing all purchase appraisals at the moment because he can't meet the sales prices and realtors get really ticked off at him. Recently had one under contract at 2.7 and the highest the appraisal could go was 2.3 so buyer had to bring an extra $400k to the deal…
Wow… that was pretty extreme. Words will get out in the agent circle and sellers will only take on buyers with tons of extra cash.
Aren't they supposed to account for that though? Like obviously market is on the up so add a certain slope % on top of what the last house sold for?
500K over Redfin Estimate in Burlingame.
https://www.redfin.com/CA/Burlingame/1812-Montecito-Way-94010/home/675949