Think you did well by buying a few houses during the downturn? Well, you could have done much better: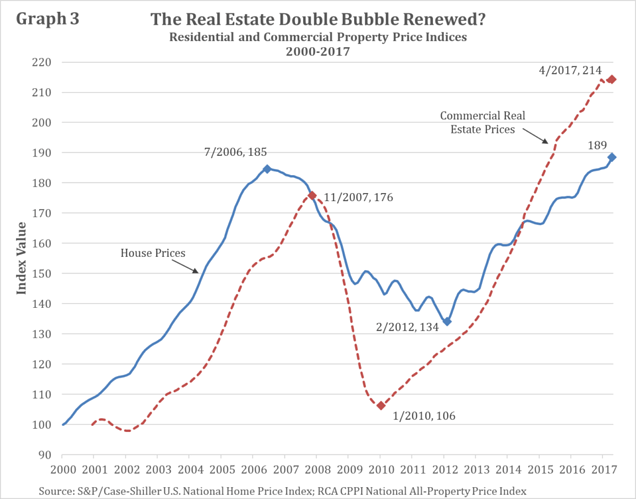 Commercial real estate prices dropped like a rock after 2007, far more than did house prices, falling on average 40 percent to their trough in 2010. Since then, the asset price inflation has been dramatic: up more than 100 percent from the bottom. In inflation-adjusted terms, they are up 83 percent.
Bank credit to commercial real estate has been notably expanding. It is up $238 billion, or 21 percent, since the end of 2013 to $1.35 trillion. It has grown in the last two years at more than 7 percent a year, which is twice the growth rate of nominal gross domestic product, although not up to the annual loan growth rate of more than 9 percent in the bubble years of 2000-2007.