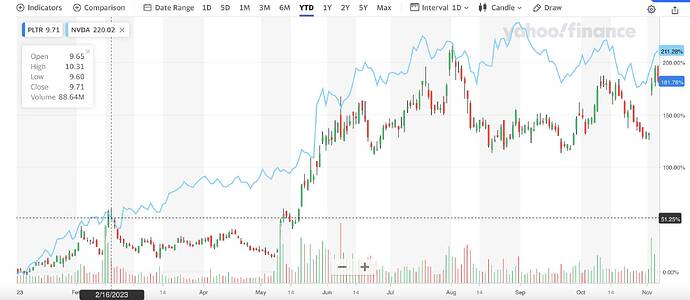 YTD performance of PLTR is almost on par with NVDA.
Disclosure: My $ allocation to PLTR is about 1/4 of that in NVDA. May have underinvested in PLTR.
Other stocks favored by Finance Junkies are absolutely decimated. Eg. ENVX, ENPH, PYPL, and DIS. So much for FA.
What I have:
AI: SNOW, PLTR
Cybersecurity: CRWD, NET
e-Commerce: SHOP
Semi: NVDA
FinTech: SOFI
EV: TSLA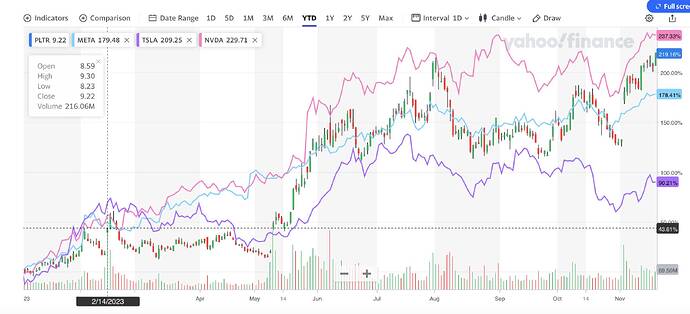 PLTR

almost as good as NVDA

Waiting for PLTR to annoy @manch soon.
I don't understand PLTR. If you do good for you.
So many Fintwitters brag about their high Ytd returns. Ytd return of my growth portfolio is 200% yet is 50% below the ATH achieved in 2021 and two year return is still red. I really want to know what is the two year return of these braggers.
https://twitter.com/pakpakchicken/status/1731845149133816195
Ken 100 bagger: OLAS. Just read it. So didn't do any reading up or buy any. Just sharing. Not financial advice. Not your babysitter