Above post is dated Dec 2017 in response to a comment. Recent death knell articles comprises one to four of above themes.
73 from Forbes, yes that

Forbes.
Another article talking about the plateau-ing portion of the S curve… essentially theme d. The plateau has started in 2015, so far Apple manages it quite well till the tariff war that causes China economy to decline much faster than expected from Nov 2018 + anti-Apple sentiments because of the early Dec 2018 arrest of Huawei CFO (Jim Cramer said is an uncharted territory when ask what is the impact on Apple). Apple has been able to compensate for the S-curve with slightly higher price iPhone X series, growth of services (App store, Apple Care, Apple Pay, iCloud, Apple Music, licensing, impending Apple Video Streaming, future healthcare services), stars (Air Pods, Apple Watches) and wild cats (HomePods, future healthcare/ AR products) and controlling the rise of operational & HR expenses (building Apple campuses in other tech hubs is a cost control as well as go where the talents are measure).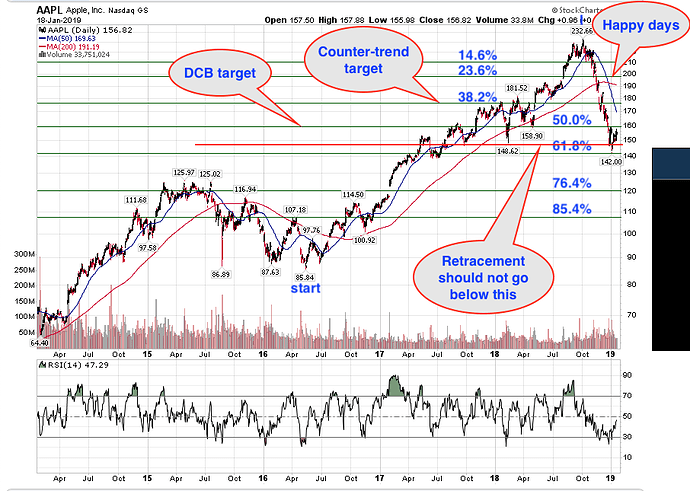 Expect a short-term retracement after hitting $162… not dropping below $153 is bullish… below $149 is bearish.