OK, we finally have another bubble: bitcoins.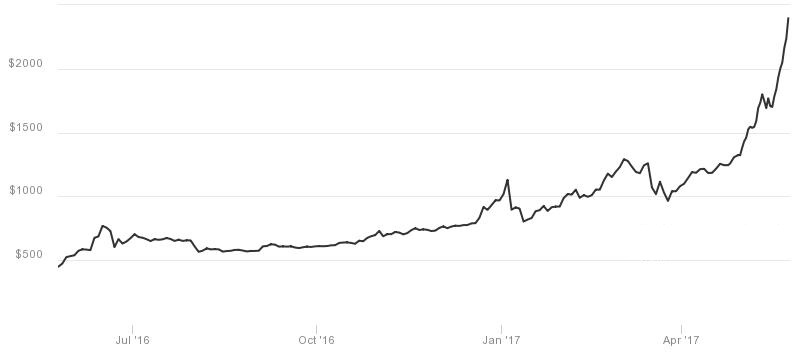 The only use case of bitcoin is money laundering. But just that alone won't get you a hockey stick curve. This is the 2017 versions of the tulip craze. If history is any guide, bitcoin price will continue to rise. Maybe a small set back or two just so people can point to them and say "see? it's not a straight line up" and go back to party as usual. Price will go up to a level that even sane people like us will bang our heads on table and itching to go in.
Can we resist the temptation to buy in at $3,000? How about $4,000? What if it goes all the way up to $10,000? And every pundit will come out and say it's a new economy blah blah blah. You say it's a bubble because you don't get it.
Watch out folks!