Never underestimate the stupidity and greed of people that want to throw their money away. Hookers and blow are a much better investment than shitcoins. My buddies 18 year old son just bought and sold the meme stock Bed Bath and beyond. And he made money. This stuff is pure gambling.
Bad news. This means mean old Powell will have to be a party

again.
Wow. I called FTX…
I was searching for mentions of Madoff here. The Netflix documentary on it is terrifying. If anyone thinks government regulation makes us financially safer, then watch it.
In fairness…cyrpto/FTX basically shows you what you would get in the absence financial regulations. Would much rather own a pool of government-regulated, dollar denominated hedge funds than anything crytpo related.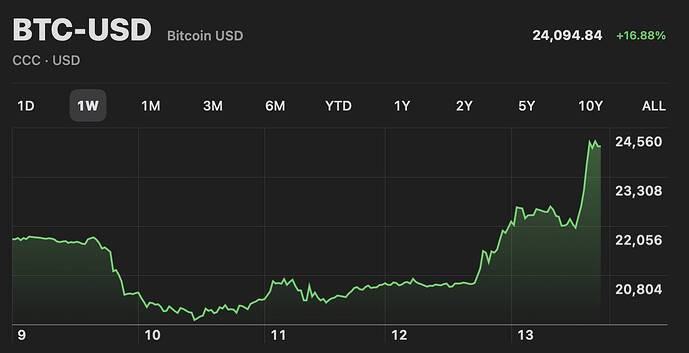 With Fed paying $1 for each 90 cents T, Fed has started the printing press so…
USD


Gold


BTC


Export-oriented stocks

.
If? Traders are trading as if it is happening…
Bitcoin


mooning.
Disclosure: Didn't own any crypto