https://www.redfin.com/CA/San-Francisco/437-Amazon-Ave-94112/home/1204945
4/3.5/2000. Bought for 803K, asking for 1.05M. Done in 6 months. Only 250K more. Definitely lowballing.
Before: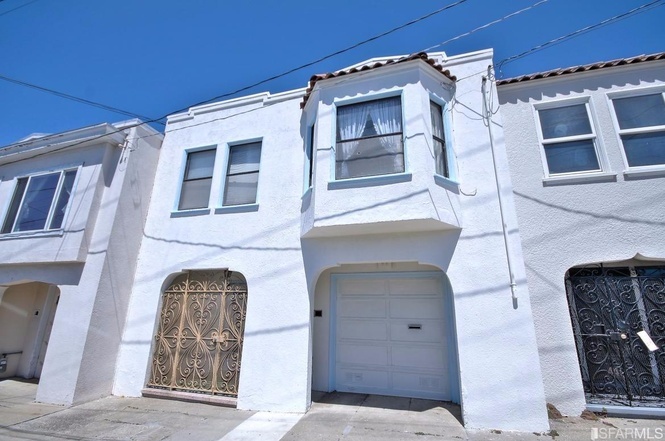 After: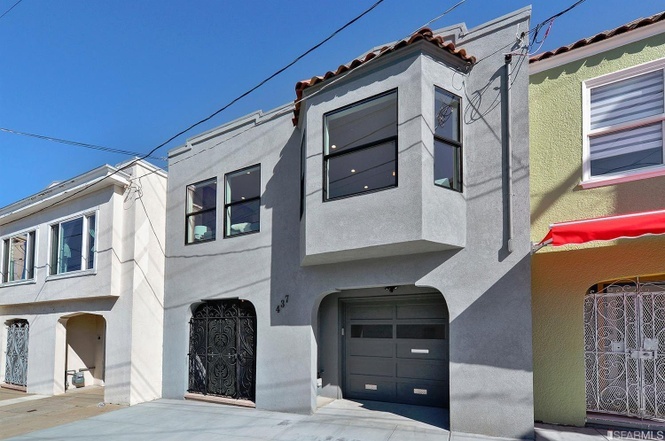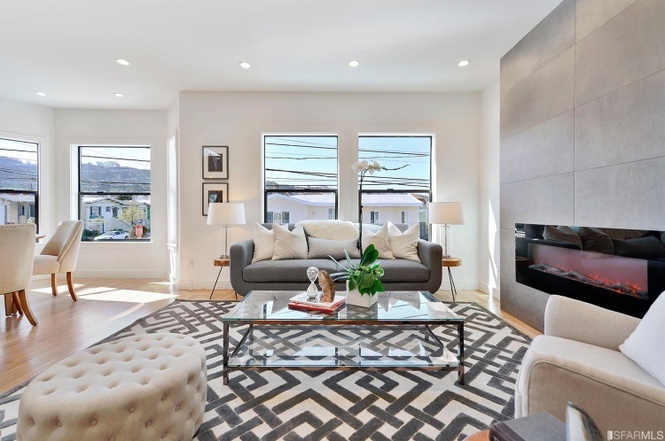 Very nice job, but this breaks a major rule for me: you never buy the most expensive home in the neighborhood. It will be awhile before the rest of the neighborhood catches up to your level, if it ever does. Say this goes 1.3-1.5M, is that really worth it for the Excelsior???
Some people like to buy the new and shiny. Actually Chinese people like to do exactly that. So no doubt this one will sell. I guess around 1.3.
These flippers seem to have done a pretty good job. Well at least on surface. And they did it in pretty short time.
No doubt someone will fall in love with this one and overpay. As long as they stay there a long time for the rest of the neighborhood to catch up, they should be fine LT. That is why I shudder to think if I were a newbie and buying now for the first time. You might find a fixer or a fire sale literally but even nice ones in poor neighbors will be snatched up.
Here is what was reported again today for some of our favorite cities @manch
SJ > SF. We as a region is number 1, any way you cut it.
No way would I buy a home in Excelsior for over $1M. The house didn't even look that bad before the remodel.
Admittingly, it is a tough situation to be in if a buyer. One wants to buy but you end up having to overpay for a crappy but up and coming neighborhood. So that means going back to Square 1 strategy and saying ok I will buy at least somewhere established, say the Sunset, and take my chances since the houses there are all at least 1M and relatively speaking better… chicken or the egg, chicken… egg…Aaaaaaaa!!!
Yes over $1M I'd rather buy in Sunset. No way in hell for Excelsior.
Yes, but for the same price in Sunset you will be getting a fixer which means you will need to spend even more money.
Sure, but at least you won't have to wait forever for your neighborhood to catch up IF it ever does…
If this one goes to $1.2-$1.3M, there are plenty of non-fixers in the Sunset selling for this price. They may not be shiny and pretty, but still in move-in condition.
It also depends on which part of the sunset. 1.2M in inner Sunset is a total fixer. Remember the fire sale that was sold for almost $1M? Oh wait… that wasn't even inner sunset…
Not sure about other people, but even the Outer Sunset triumphs over this Excelsior home IMO.
For example, for $1.2-$1.3M I'd rather pick this Central Sunset home:

That home is a fixer in disguise. Lipstick on a pig. Both kitchen and bath looked like they're from the 1930s.
There seems to be a lot more inventory showing up in the Sunset now that I think if I were looking to buy a starter home, I would just keep at it and not get discouraged. Some of the places while not really great and done up are going for about 1M or so. I would just find something livable if that is for your primary home that has potential for later remodeling (inlaw, etc) when your wallet gets up to speed again…
Exactly my thought. If it's a starter home I don't need it to be shiny, just move-in condition will do.
What's up with all the hate guys? I can totally see this house going for 1.3 if not 1.4. Lo and behold, it's now a Redfin Hot Home!



This flip not far from this house sold for 1.2M in the dead of winter.
Excelsior and Portola have more upside potential than Sunset. Portola in particular is shaping up to be a mini-Sunset. Most buyers in the last few years have been Asians. 1.3M only got you a pretty modest house. San Bruno Ave is morphing into Irving. So I am the opposite. I'd rather buy in Portola and Excelsior. Plus it has much better weather than Sunset.


Mission Street is pretty ragged around that area. A fixer, absolutely, I am with you. Not a fully loaded remodel in a sea of despair homes…
Sunset will always be more expensive than Portola and Excelsior unless they can morph into another Mission district.
That means we need techies there not Asians. Unless they are Asian techies.