Following WB and Jil's footstep, grabbed 2000 TEVA. Despite early Aug 13% decline after earning, still green.
Why Warren Buffett's Still Gobbling Up Shares in This Generic Drugmaker
Although Teva's financials are struggling, a restructuring could cut $3 billion from costs next year and Teva Pharmaceutical's full-year guidance for 2018 still calls for the company to turn a profit, after adjusting for one-time items.

If Teva Pharmaceutical can orchestrate its turnaround successfully, its sales stabilize, and it can reduce the burden associated with its $28 billion in long-term debt, then a good argument can be made that now's a very attractive time to consider adding its shares to portfolios.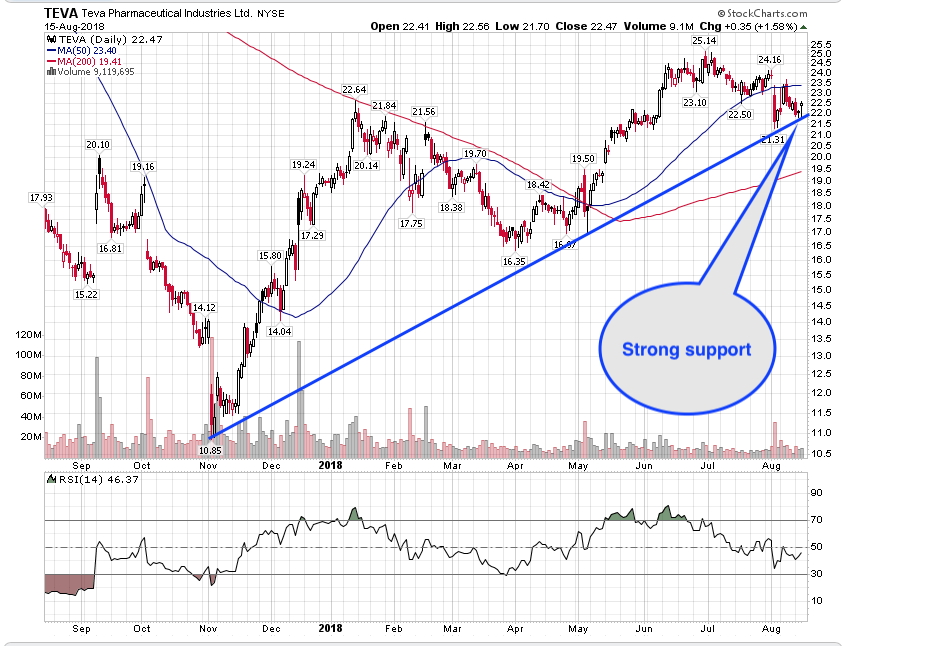 Meanwhile, OHI is green

though very rocky since purchase.