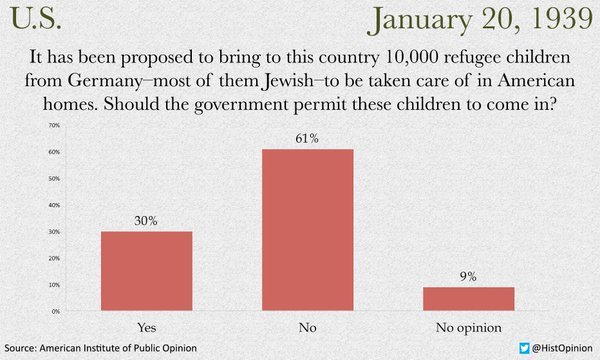 How about dogs allowed but no Chinese nor Irish? It happened once in the history of this country and I see something similar, not entirely true, but something similar being in place. And the problem is that I see some of us "immigrants" participating in discriminating against other immigrants.
Don't you guys in the Chinese-Asian community are looking in the horizon?
Wait for the petulant king with thin skin to get "insulted" by China, and restrictions and whatnot will come your way.
We are in serious problems in this country and the king is wasting his time on the little bird every morning. I hope he doesn't confuse the button turning on his cell with the red nuclear button.
Right. I think it's very short sighted and frankly hypocritical for recent immigrants to bash another group of immigrants. Forget Chinese and Japanese, even the so-called real Americans today, if they had German or Irish ancestors their parents or grandparents were likely once discriminated against.
I had my assumptions that I had some Irish blood in my veins. My cousins on Facebook are displaying our last name as it's coming from Ireland. They have a grandma telling them stories about how our great parents came to America, the fictitious India then when they came in ships with Columbus. We are talking about ends of the 1400s or beginnings of the 1500s.
I also believe, Asians came to America way back then. Our native people in Guatemala, most have slanted eyes. I think Mongols or something like that.
We in the US of America, are a melting pot, and pointing out the faults of only one groups make us a divisive as the sitting president. Anybody, no matter their immigration status contribute to make this country as great as we can dream of.
In view of the above, I'm a little proud it's only 55%. Remember 50% of Americans are below average intelligence.
Selfish. In Singapore, Chinese Singaporeans are bashing Chinese from China because they are more hardworking… ok not the reason used, they are rude

and can't speak English. Chinese Singaporeans can't speak Chinese is perfectly a-ok.
Well, we see that in any other countrymen or race. I know filipinos have it against those in the South or the North, same in my country of origin, the ones in the North are more into the military so don't mess with them, others are more intellectual and so on.
But what I can't stand is the relentless use of Latinos here, Latinos there as if they were a disease. These people and their rhetoric, racist or discriminative, maybe I am wrong, need to grow into this country, a melting pot. Except for those born in this country, I hope, others like me have a very good chance to be singled out one of these days by this crazy guy in the white house. He is just waiting for an opportunity to weed out those who are enemies of his empire. And the empire of his swamped cabinet.
I see the same crap in Hong Kong. The Hong Kong Chinese even go to the extreme of denying themselves as Chinese. They all fancy themselves as some sort of British except the British government doesn't want any of them. Really pathetic.

Human nature. Some people fight that nationalistic attitude, others adapt to the current society they are living in.
What's pathetic is to read, or to see, foreigners becoming nationals of any country, still invited no matter what, but acting as if they were born in la-la land.
I have had more than an argument with my own "paisanos". Not only they haven't assimilated to this culture by not knowing crap about the terms of what's constitutional, or the English language, but they forget that some of them came here uninvited but got promoted to naturalized citizens. Now, they are so petulant that they call for "end immigration because so many illegals (like they were in the past) are coming". Yes, immigrant fighting another immigrant. Great!
I worked with a Chinese person from Hong Kong in the late 70's. He told everyone he was British.
I grew up with this family, not mine, friends. And we enjoyed going to this huge piece of land on the Pacific side of my native country. His owner was an Indian as he called himself, but an American Indian.
Such a nice guy, very noble, never trying to screw anybody. The family I grew up with, had a good relationship with him. Hunting trips to the wetland, ducks, iguanas, you name it, it was amazing.
He owed my adoptive family (the one I grew up with) lots of money used for his payroll and the day he decided to call it quits he contacted the head of my family and offered him half his land for the money he owed as a token of appreciation. The old guy refused to accept anything and when Jack, his name, sold the property, it was about $1,2,3,4 million Quetzales, I can't remember the amount, equivalent to more than the $ at that time when our then currency was stronger than the dollar.
So, he decided to buy a brand new GMC Blazer, a nice boat and on his way to the Atlantic he was going when he crashed and died. It was sad to see a brand new millionaire being buried at the American cemetery over there with nothing, just a sheet as his heritage demanded I guess.
Here is a book for buyhouse…Written in 1935, prophetic even at its time…Trump haters will love it…
It Can't Happen Here is a semi-satirical 1935 political novel by American author Sinclair Lewis,[1] and a 1936 play adapted from the novel by Lewis and John C. Moffitt. Published during the rise of fascism in Europe, the novel describes the rise of Berzelius "Buzz" Windrip, a politician who defeats Franklin Delano Roosevelt and is elected President of the United States, after fomenting fear and promising drastic economic and social reforms while promoting a return to patriotism and "traditional" values. After his election, Windrip takes complete control of the government and imposes a plutocratic/totalitarian rule with the help of a ruthless paramilitary force, in the manner of Adolf Hitler and the SS. The novel's plot centers on journalist Doremus Jessup's opposition to the new regime and his subsequent struggle against it as part of a liberal rebellion. Reviewers at the time, and literary critics ever since, have emphasized the connection with Louisiana politician Huey Long,[2] who was preparing to run for president in the 1936 election when he was assassinated in 1935 just prior to the novel's publication.
What't that adage or whatever? Food for thought?
Recent polling shows most Europeans favor a atrump style tracek and immigration ban on majority Muslim countries. I was shocked NBC even published it. Europe has been dealing with it in higher numbers and fir longer than us. They are over it and don't want more refugees.
Let's hope that people stop making their neighbors the enemy and instead focus on how this administration is using their power to enrich themselves and their friends.
Cultural differences can be frustrating but your neighbor, illegal immigrants and refugees aren't fleecing you and the environment the way this regime is…it's no contest.