Your friendly reminder that PA real estate is expensive.
https://www.redfin.com/CA/Palo-Alto/220-Iris-Way-94303/home/766810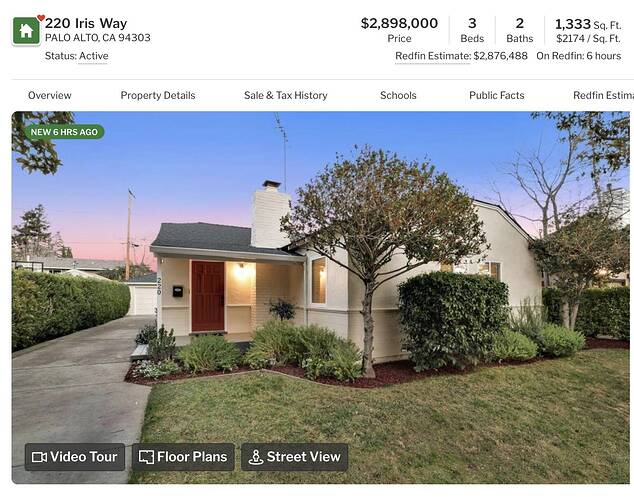 You don't say

Nice street, but lot is not that big even for rebuild or extend, you won't get more than 2100-2200 sqft.
Spill out your PA mansion

What's the going per foot price in PA these days? That shack is asking for 2.2k per foot.
Given Land is quite valuable, hard to judge the value with per sqft price. You can easily do addition with less than 500 / sqft, which brings down average quite a bit.
But I would say it would be around 1500 / sqft for houses that are 1500 - 2000 sqft.
Coleridge is in Old Palo Alto which is the best neighborhood in town (well not necessarily the best but it really just means the most expensive).
The Iris Way house is in Green Gables. It's also very decent but not at the same level as Coleridge.
Iris Way house is slightly below market I think.
This one seems to be very underpriced? Lot is on the small side though. Is that the reason?
https://www.redfin.com/CA/Palo-Alto/2830-Ross-Rd-94303/home/1374448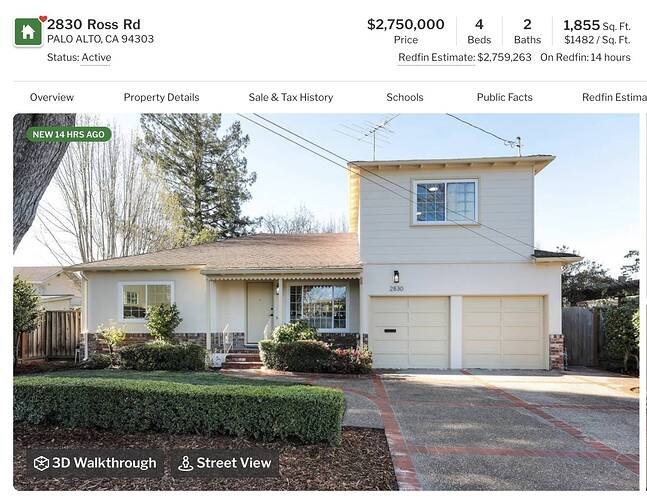 Quite a few activities at this house (whenever I drive by - on one of the main street), and pending already.
468 E Charleston Rd, PALO ALTO, CA 94306 | MLS# ML81829186 | Redfin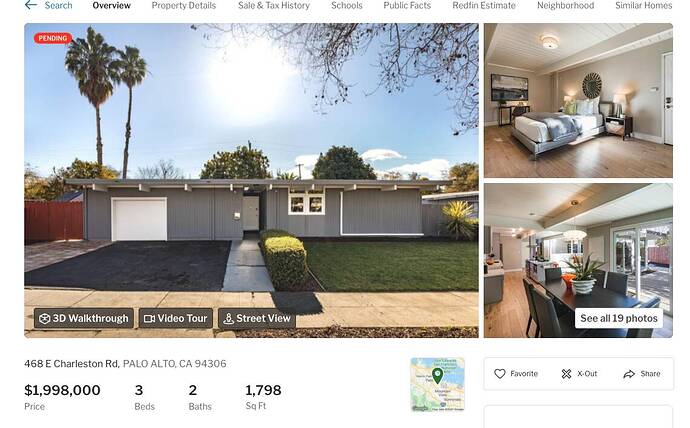 @manch What about this one for you?
https://www.redfin.com/CA/Palo-Alto/628-Maybell-Ave-94306/home/1843497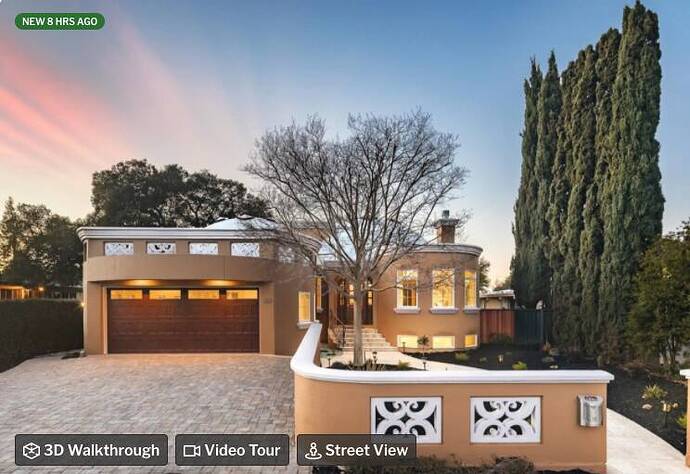 I think you have mistaken me for @wuqijun

Don't be fooled by such luxury. There's a price to be paid for that…