Homestead High School Zone
7 days later, 28 homes available for sale.
3 new. 25 previous. So (27-25) = 2 out of previous 27 available are sold or delisted over the last 7 days.
Over the last few months, Inventory has edged up from 24-25 available to 27-29 available.
So few sale? So few new listings?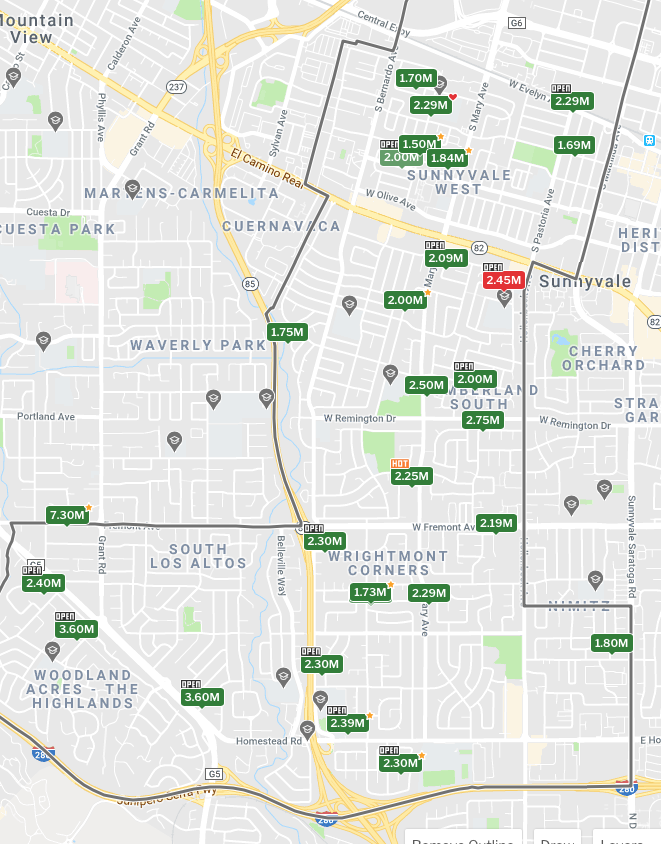 1082 Plymouth Dr 3/1/1 1154/6000 $1.71M May 03, 2017
1059 Plymouth Dr 5/2/1 1435/6000 $1.78M Oct 12, 2017
1062 Plymouth Dr 2/1/1 0848/6034 $2.00M Feb 20, 2018
1074 Plymouth Dr 3/2/1 1680/6000 $2.21M Mar 29, 2018
1118 Plymouth Dr 3/1.75/1 1433/6206 $1.918M Jun 22, 2018
1137 Plymouth Dr 4/3.5/1 2300/6000 $2.90M Jul 31, 2018