This senior condo has a $12k monthly cost. Is it reasonable?
Yah I had a similar sticker shock when I was looking for something for my mom in Cupertino. seems to be inline
What service do they provide for $12k a month?
We can buy a complex and convert to a 12k per month senior condo
Hrm. Perhaps the cost is to keep the clientelle on the wealthy side?
https://www.sunriseseniorliving.com/communities/the-stratford/overview.aspx
* "Largest 2 Bedroom Condominiums in a Retirement community in the area
* Indoor pool and health spa
* Art studio
* Library
* Secure underground parking
_* 24-hour concierge _
* 24-hour medical staff
* Exceptionally high staff-to-resident ratio
* Located within walking distance to downtown San Mateo shops, restaurants, and directly overlooking beautiful Central Park
* Gourmet dining including a four course dinner every night
* Superior service including 24-hour full-service concierge and nightly room service
* Transportation includes 3 town cars and 1 Mercedes coach
* Move-In assistance program for hassle-free moving
* State-of-the-art fire, earthquake and health safety features"
I think the food itself is probably $3K/month (per person). Is $12K for the unit or just one person?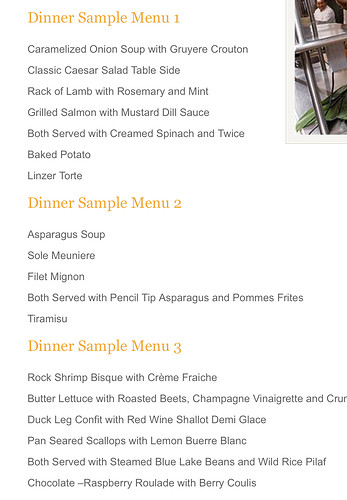 These condos are selling at very low price. It means that the service charge is too expensive.
There should be a market for moderately serviced senior condo. Food can be catered, also there are tons of restaurants in San Mateo downtown.
Medical staff can be replaced with in-demand doctor and a location right next to hospital.
Do billionaires have onsite medical staff? Seems that Trump had no onsite doctor before he became the president.
In Market for 382 days. First listing price was 1.6M. How did they arrive at that listing price?
That is a bit expensive. When we were considering some place for Mom, Aegis Garden (Fremont location) came up and we checked it out. Very nice and definitely focused on the Asian market. Monthly care cost depends on needs but it was about $5-$6K roughly (also depending on if you are sharing a room or not). But, 24 hours care, fairly secure place and activities galore.
This is actually interesting. Buy a bunch of condos, and charge monthly fee. Doesn't sound bad. I wonder how hard of a job it is to get clientele. I assume this is word of mouth & good reviews etc.
Come on, why would any senior want to stay in essentially a place without help or amenities? More than likely, seniors have health issues and need assistance up to 24 hours a day. That's why they are looking into these assisted living facilities. Besides, a city is not going to just let you open a senior home type of facility without licensing just anywhere. What about liability insurance?
Tht's what i meant. Buy a condo complex, provide service, charge premium. Get license for sure.
Considering how much these places are charging, you would think a ton of these places would have popped up already by early birds. I don't think it is as easy as you say. NIMBYs from the local government to neighbors will have none of it. Come on, you can't even AirBnB too much without getting everyone upset and you think you can just open up a 50 bed senior housing facility just like that?
No pain, no gain. That is the exact mentality that prevents people from leapfrogging their wealth

nah just giving you hard time. I am a swe what do i know.
Full time live in care including food costs $700/m for my mother in law in Moscow.
I want to go to Mexico when I need full time care. $1500/m and they treat way better than here or Russia
I thought you said she lives in the dumps that's why it's so cheap. You get what you pay for. Filet mignon everyday in San Mateo ain't cheap.
I might be the only person in this forum who likes fast food. Eat fast, die fast. Less cost for retirement too. No need to plan for long life expectancy.
Her apartment is free. The $700 is for food and a full time live in