You trust WB but not CM, right?
This is most likely WB's two young lieutenants. CM is just too old and cynical.
Joe doesn't like your NVDA. Excessive SBC. Share price can't go up.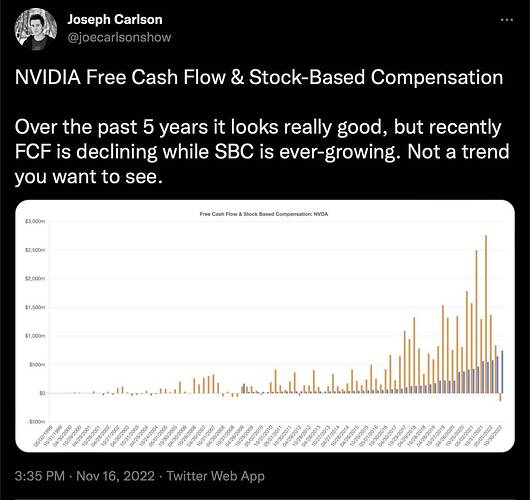 Moving 5 years.
AAPL vs leading chip stocks. Going forward, can AEHR and AMD maintain its outperformance?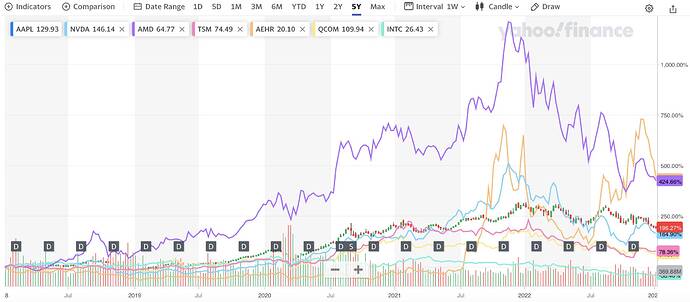 Perspective matters…
I am a genius… bot 500 shares… NVDA doubles from bottom on Oct 12, 2022.


I am a LT buy n hold (hopefully forever) investor… YOLO… to the moon… ST performance is irrelevant.


Technically ST oversold…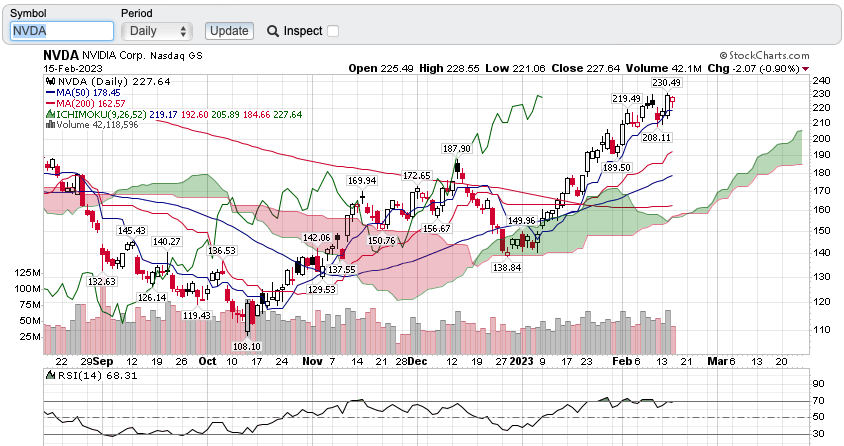 Since S&P bottom on Oct 12, 2022. Semis have been leading the broad market. There are three distinct groups:
Leaders: NVDA

AEHR outperforming even the triple semi ETF SOXL
Mid: AMD TSM ASML AVGO
Laggers: MU QCOM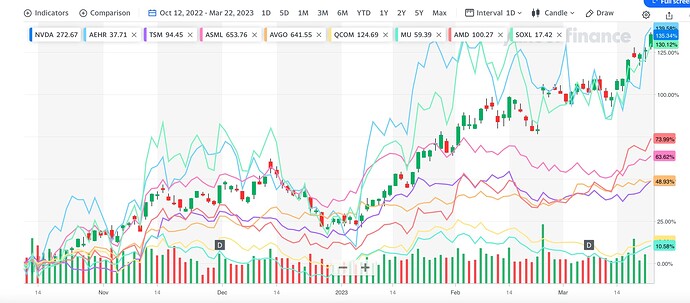 My 2 cents, SOXL is completely tradable ETFs, should not be compared to buy & hold kind with NVDA or AEHR.
Now, Semi's are up already, not worth buying.
The best now is bank stocks (My guess). You may not believe now (as lot of scary stories are going around banks).
Let us monitor next 45 days SMH vs KRE and also QQQ vs XLF
Same way QQQ vs XLF
SOXL vs DPST

Now, you see how they dropped NVDA and SMH and how they made it up !
Same way, they do it for banks
Individual banks are risky unless you are willing to do a deep dive. Safer to just buy XLF

to ride the eventual recovery. Anyhoo, after 2008 GFC, I lost faith in banks and financial institutions. They are essentially a leverage business. Risk management is critical yet these regional banks go gung-ho.
Correct, Now, you see how hard to pick up individual stocks! However, XLF is dropped nicely which has 20% growth potential from current price.
If XLF takes a bull run, the 3x FAS (Riskier) will grow higher than XLF at least twice speed.


Semi stocks that had golden cross. Almost all

Clear-cut leaders of this bull market started in Oct 2022. Below is only a selected list… too lazy to go through all the semi stocks.
NVDA TSM AMD AEHR AVGO QCOM MU ASML AMAT KLAC NXPI LRCX TXN ADI
I own all but Google and Netflix
All Semis are in real risk of crash, every seminconductor company is reducing output or rolling back projects.
Presently, Semi's and Nasdaq are in peak cycle and then S&P side.