That's nothing. tell me when this is under 200.
I see you guys posting a few "bombed" stocks. Aren't you worried?
No one is talking about Tesla lowering their guidance for 2018. They had committed to 500,000 vehicles in 2018. Now they state they'll hit a rate of 10,000/wk "some time" in 2018.
TSLA will be down when NIssan Comes with Gen 2.0 with more than 200 miles !
Oh yes!!! PLEASE let it be a sign !!!




I am with you, Terri!!!
Signed,
Mr Anti-Stock, but might consider it if cheap enough at reset
The CEO is a pathological liar …When the Model 3 gets delayed another year watch the stock drop below $200…
I am back in TSLA, hold forever (no more wait) as I see Model 3 road test is going on. Happened to capture the car before me and my friend !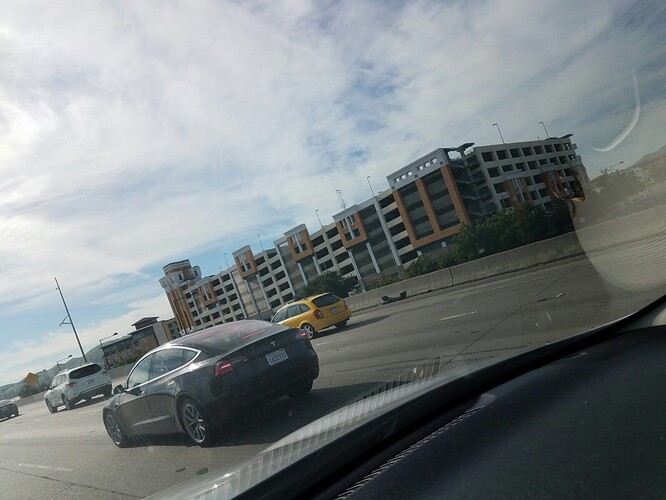 at $323! WB would pee in his pants. WB thinks FB and AMZN are too expensive for the growth. TSLA should be also too expensive. Only AAPL is reasonably priced for the growth.
I bought at 295 (less) and then at 319 (added today)
Remind me when TSLA is $950/share like Amazon or Google !
WB agreed he failed to foresee AMZN and GOOGL ! He will add it soon for TSLA.
Does not matter what the price of TSLA is. $100 or $1000. When TSLA was at $150 last year there were still people hesitating. So what now at $300?
If you believe in it, you'll buy it at any price. If you don't, you wouldn't at any price.
$302.78, any takers?
Very nice number, 78


Top Tesla investor: The stock could triple in five years
Look like a billionaire shared wuqijun's optimism.
Now, should I long some LEAPS?
Yes… I recommend buying 1000 shares right now

Are you lending me that sum of money? If I win, share 50% of the profit with you. If I lose, I return whatever remaining

The article says the stock is worth double if Tesla makes 1.5 m cars… Yet it already is more expensive than Ford which makes many more than that… Does not compute…
like Wuqijun says you either drink the koolaid or you don't
There will always be a Tesla buyer… Just sell on the good news buy on the bad… play the volatility